Philadelphia Personal Injury Attorneys
Accidents happen and you deserve compensation for your expenses, lost wages, and personal stress when you're not at fault. It's important to get the right personal injury attorney to handle your tough case. At Lundy Law, we've been fighting for our clients in Philadelphia, Pennsylvania for over 50 years, and we want to do the same for you. Whether you need help fighting a denied disability claim or have suffered an auto accident at the hands of a negligent driver, our experienced Philadelphia Personal Injury Lawyers will help you get you the settlement you deserve.
Auto Accident Attorneys in Philadelphia, Pennsylvania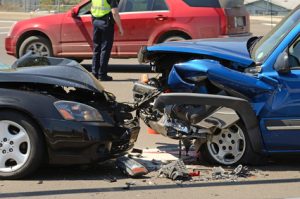 No fender bender, hit and run, or reckless driving incident is too complicated for us to handle. Avoid insurance adjusters looking to make a quick settlement when our attorneys can get you the help you truly need. It's important to us that you have all related medical bills covered and do not suffer from the stress of lost wages when you cannot work. Our Auto Accident Attorneys give car accident victims a place to turn for answers to questions, experienced legal advice, and representation that will stand up for your rights.
Slip and Fall Accident Attorneys in Philadelphia, Pennsylvania
Corporations owe their employees and customers protection from hazards when on their property the same as homeowner is responsible for visitors. When an unexpected slip and fall occurs due to an owner's failure to provide safety, they legally must take responsibility for the cause. Our slip and fall accident attorneys understand the law and will make sure that you recover any expenses from the person at fault.
Nursing Home Abuse Attorneys in Philadelphia, Pennsylvania
It is an unfortunate time that we live in where caregivers neglect, abuse, or mistreat the elderly taking shelter in a nursing home. Bed sores, malnourishment, bruises, dehydration, and other signs should never be ignored even if your loved one is too afraid to speak up. If you believe that they are suffering indignity at the hands of an abusive or neglecting caregiver, they need immediate representation by our Nursing Home Abuse Attorneys. Our Nursing Home Abuse Attorneys cares about their quality of life and will build a strong case to protect their human rights.
Medical Malpractice Attorneys in Philadelphia, Pennsylvania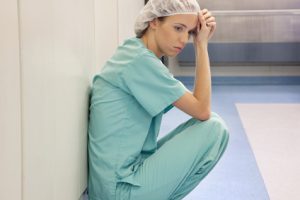 Mistakes happen in any professional field, but when it occurs at the hands of a trusted physician, it can cause a severe consequence. If you or a loved one were given the wrong medication, had a condition misdiagnosed, or were delayed treatment by a medical professional, you could have a case. A worsened condition, higher care expenses, and even death are unacceptable consequences that we will not stand for. Our Medical Malpractice Attorneys will make sure that you are compensated for every single expense and the suffering related to the medical provider responsible for treatment.
Social Security Disability Attorneys in Philadelphia, Pennsylvania
People that are unable to work for medical reasons count on social security benefits to give them the money necessary to survive. The unfortunate fact of the matter is that a lot of people are rejected multiple times through the application process without any access to assistance. Do not let your family suffer through the waiting process as benefits are denied or delayed continuously. Our experienced Social Security Disability Attorneys understand the hardships and frustrations involved in the application process and will help you get access to benefits as quickly as possible.
Dog Bite Injury Attorneys in Philadelphia, Pennsylvania
It is a dog owner's responsibility to ensure that people are not attacked by their beloved pet. Unfortunately, most of them neglect to carry insurance to compensate a person in such event. Victims deserve to have their medical fees, emotional suffering, and lost income reimbursed by the neglectful owner. When a dog bites a person, there are often emotional scars left as large as the physical ones. The Dog Bite Injury Attorneys at our firm can handle the case so that physical and psychological wounds can heal at the expense of the accountable party.
Worker Compensation Attorneys in Philadelphia, Pennsylvania
An injury on the job-site due to unsafe conditions can be one of the most complicated to pursue without knowledgeable legal representation. It's important to not settle for less than you deserve or hesitate to take legal action against your own employer. You or someone you love must contact us when there is a death or any type of injury sustained on the job. Our Worker Compensation Attorneys will investigate the incident so that you are able to receive payment for missed work and medical expenses due to the injury. This type of case is time-sensitive and it must be handled before it is too late. The sooner our team can begin gathering evidence in your case, the easier it is to get the settlement you need.
Although slip and fall cases and auto accidents lead to many of the injuries suffered by victims in the city of Philadelphia, there are many other actions and situations that lead to personal harm and Lundy Law represents victims in these additional areas of practice, including:
Give us a call at 1-800-LundyLaw anytime you are involved in an accident at the fault of another person. We want to give you the professional guidance and help that you deserve to get through the tough time.
Lundy Law is proud to serve the following communities in Philadelphia:
For a more complete list of the Philadelphia Areas we serve please click here.