Old City, Philadelphia Personal Injury Attorneys
The reason so many Old City, Philadelphia residents choose to work with our personal injury attorneys is the decades of legal experience. Anytime you're involved in a slip and fall accident or sustain another injury at the fault of someone else, our injury lawyers serving Philadelphia and surrounding areas can help you. Being the victim of an auto accident or medical malpractice injury does not have to mean a lifetime of pain and suffering. A settlement or successful disability claim provided by our personal injury lawyers can provide you with the help you need to get past the incident.
Personal Injury Attorneys Serving Old City, Philadelphia
Our team is dedicated to representing innocent people when they have nowhere else to turn for help getting a settlement. Proving that another individual is responsible for a severe disability or wrongful death in your family is a challenge that our personal injury lawyers are ready to take on. Do not hesitate to call immediately following any incident so that our lawyers can conduct a full investigation.
Auto Accident Attorneys Serving Old City, Philadelphia
An alarming rate of vehicle collisions happen every single day due to drunk drivers, texting, and disobeying traffic laws. No matter how minor or severe a wreck is, our auto accident attorneys are able to get the most suitable settlement to cover your expenses. Not only do our accident lawyers investigate the scene and interview any potentially helpful witnesses, we always make sure that the insurance company is unable to take advantage of the stressful situation.
Slip and Fall Accident Attorneys Serving Old City, Philadelphia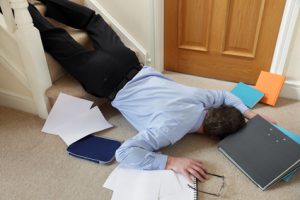 If you've ever stumbled due to a slippery surface, it's understandable how embarrassing the situation can be. Rather than overlook a fall you sustained on residential or commercial property, our accident lawyers will guide you on the steps you need to take to make a case. Our slip and fall accident attorneys are a valuable asset in winning the settlement you need to cover medical bills, missed work, and the suffering related to hazardous conditions.
Medical Malpractice Attorneys Serving Old City, Philadelphia
All people have the capability to make errors at work, but a doctor has more on the line than most other professionals. An accident on the operating table or making a mistake writing a prescription could result in a worsened condition or the wrongful death of a person that you care about. If you suspect that a doctor or facility treated you or your family inadequately, the medical malpractice attorneys is able to determine if the case is valid to pursue.
Although slip and fall cases and auto accidents lead to many of the injuries suffered by victims in the Tri-State Area, there are many other actions and situations that lead to personal harm and Lundy Law represents victims in these additional areas of practice, including:
Give us a call at 1-800-LundyLaw anytime you are involved in an accident at the fault of another person. We want to give you the professional guidance and help that you deserve to get through the tough time.