Germantown, Philadelphia Personal Injury Attorney

Residents in Germantown, Philadelphia always have personal injury lawyers in their neighborhood to turn to for advice and representation. A personal injury attorney is a more valuable asset when you've been in an auto accident.
The caring injury lawyers serving the Philadelphia region makes sure that victims are awarded the most money possible to cover fees and suffering after a slip and fall accident, automobile collision, or medical malpractice incident. Rest assured that we can also help you file a disability claim if you're forced to quit working due to related injuries.
Personal Injury Attorneys Serving Germantown
The average person that contacts our personal injury lawyers in Philadelphia do not understand how to go about protecting their own rights against the party at fault. This is why we are here to provide years of education and experience winning settlements for our valued clients. Do not let the chance to receive financial compensation pass you by leaving heavy financial burdens in the aftermath of an accident you did not cause. Our injury lawyers understand the laws and is willing to take on the tough cases.
Auto Accident Attorneys Serving Germantown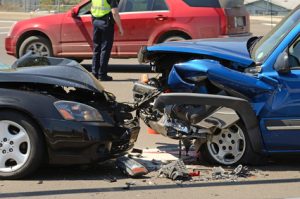 Although being the victim of a wreck can feel like a hopeless situation, there are ways to ensure that the insurance company of the person at fault is held accountable for your injuries. Always discuss the details of the case with the experienced accident lawyers at Lundy Law to avoid being taken advantage of regarding the money they you need to recover. Our auto accident attorneys always takes the side of victims to make sure that injury claims are thoroughly investigated and represented.
Slip and Fall Accident Attorneys Serving Germantown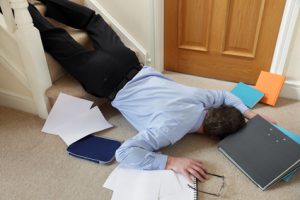 The first instinct of most people that fall down is to dust off and pretend it never happened. It's a good idea to not only see a doctor, but to also consult with our slip and fall accident lawyers to find out of it's possible to take legal action against the property owner. Under the right circumstances, the slip and fall accident attorneys on our team can prove that unsafe conditions were caused by a failure to upkeep walkways. You have the right to pursue a settlement to cover the pain and medical expenses that resulted from the injury.
Medical Malpractice Attorneys Serving Germantown
Health care professionals are held to great accountability by the trusting patients that come to them in good faith. Failing to provide safety due to prescribing an incorrect medication, a condition misdiagnosis, or dangerous patient neglect can result in complications or accidental death. Consult with the Lundy Law medical malpractice attorneys to find out the options for pursuing legal action against the person responsible for harm to you or your loved one.
Although slip and fall cases and auto accidents lead to many of the injuries suffered by victims in the city of Philadelphia, there are many other actions and situations that lead to personal harm and Lundy Law represents victims in these additional areas of practice, including:
Give us a call at 1-800-LundyLaw anytime you are involved in an accident at the fault of another person. We want to give you the professional guidance and help that you deserve to get through the tough time.
Looking for more information?
Give us a call at 1-800-LUNDY-LAW anythime you are involved in an accident at the fault of another person. We want to give you the professional guidance and help that you deseve to get through the tough time.