Northern Liberties, Philadelphia Personal Injury Attorney
At Lundy Law, our personal injury attorneys serving Northern Liberties, Philadelphia are available to help individuals involved in an auto accident, medical malpractice suit, or slip and fall accidents. Our accident lawyers in Philadelphia welcome all clients that need representation. We believe that every person is entitled to legal representation when they find themselves or a someone they love the victim of an accident. If you are unable to return to work due to severe injury or disfigurement, we help you file a disability claim to make sure you get the financial help you deserve.
Personal Injury Attorneys Serving Northern Liberties, Philadelphia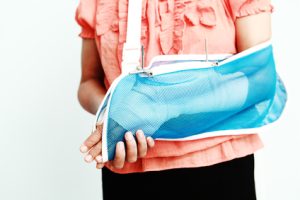 Hiring our Personal Injury Lawyers guarantees knowledgeable representation in the fight for your legal rights. When a victim is hurt at the fault of another person, it's only fair that their medical fees and other financial hardships become their responsibility. No matter how difficult your case is, consult with our personal injury lawyers serving Philadelphia to find out your options for pursuing compensation.
Auto Accident Attorneys Serving Northern Liberties, Philadelphia
Involvement in a vehicle collision can be very disruptive to an ordinary day, even if it is considered a minor fender bender. You may end up with injuries that result in missing work on top of the bills from the treatment facility. When another driver is responsible for the collision you were involved in, it's your right to pursue a settlement with the help of our auto accident attorneys. We help our clients recover money for damage, hospital bills, missed work, and stress related to the traumatic incident. Consult with accident lawyers in Philadelphia to get answers to any questions about the collision or get started in the legal process.
Slip and Fall Accident Attorneys Serving Northern Liberties, Philadelphia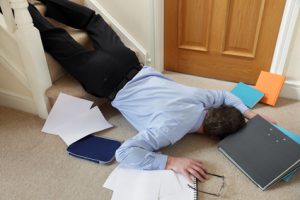 Owning property comes with certain responsibilities, including maintaining safe conditions for any visitor. Poor lighting or an even walking surface can cause accidents that may result in major personal injuries. Our injury lawyers serving residents in Philadelphia offer legal advice and representation for anyone that is a victim in a situation that could have been avoided had the owner taken precautions. It is important to immediately seek a physical examination and then consult with our slip and fall accident attorneys so that we can make sure you get a settlement to cover all related expenses.
Medical Malpractice Attorneys Serving Northern Liberties, Philadelphia
A health care facility, such as a hospital or clinic, is responsible for taking care of patients trusting their expertise. Unfortunately, new problems resulting from a misdiagnosis, improper treatment, negligence, or an accident during surgery can happen to anyone. Anytime you or someone that you care about is suffering from expenses and stress related to a worsened condition, the medical malpractice attorney will fight for compensation from the doctor responsible. Although it can become complicated to investigate a medical professional, our injury lawyers are not afraid to stand up for you.
Although slip and fall cases and auto accidents lead to many of the injuries suffered by victims in the city of Philadelphia, there are many other actions and situations that lead to personal harm and Lundy Law represents victims in these additional areas of practice, including:
Give us a call at 1-800-LundyLaw anytime you are involved in an accident at the fault of another person. We want to give you the professional guidance and help that you deserve to get through the tough time.