Rittenhouse Square, Philadelphia Personal Injury Attorney
Unexpected things happen in life that can cause major lasting hardships, such as being victimized in an auto accident. You can always call on our personal injury lawyers to take your case and help you win compensation. We serve Rittenhouse Square, Philadelphia and surrounding area residents that need a personal injury attorney that can take care of business. If you have questions about your disability claim, filing an appeal, or need to pursue money following a slip and fall accident, our injury lawyers are there for you and your family every step of the way.
Personal Injury Attorneys Serving Rittenhouse Square, Philadelphia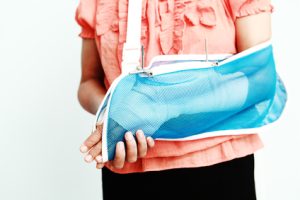 The result of an accident at the fault of another person can result in significant pain, suffering, embarrassment, and financial loss. Fortunately, our personal injury lawyers specialize in getting justice on behalf of victims when certain circumstances can be proven. Leave it up to our team of Lawyer to talk to witnesses, gather evidence at the scene, and fight in court for the money you deserve. No matter how hopeless you may feel, you're never alone with the guidance and assistance of the injury lawyer in Philadelphia by your side.
Auto Accident Attorneys Serving Rittenhouse Square, Philadelphia
Insurance adjusters that work on vehicle collisions are trained to settle with as little expense to the company as possible. This leaves innocent victims with no place to turn for help with medical fees and lost wages once the settlement money runs out. Get every little bit that you deserve by having our accident lawyers negotiate a more suitable deal on your behalf. No matter what tactics the other person tries to pull, our auto accident attorneys are here to make sure you do not have to worry over paying for the mistakes of another person.
Slip and Fall Accident Attorneys Serving Rittenhouse Square, Philadelphia
Although most property owners have some type of insurance coverage in the event of an injury, it often takes the help of a slip and fall accident attorney to get the money you deserve. The claims adjuster may try to prove that the owner was not responsible to avoid having to pay any type of settlement, but our accident lawyers in Philadelphia are dedicated to getting justice in the face of adversity. Act fast to allow for a thorough investigation so that your side is not only acknowledged, but also provides a suitable outcome.
Medical Malpractice Attorneys Serving Rittenhouse Square, Philadelphia
Every patient has a right to adequate treatment by a medical professional in their time of need. High medical bills, accidental death, and permanent disability that prevents returning to work are all potential consequences that you do not have to deal with alone. Any error, such as a misdiagnosis or accident during surgery, is a good reason to contact our medical malpractice attorneys to find out if you have a legitimate case.
Although slip and fall cases and auto accidents lead to many of the injuries suffered by victims in the city of Philadelphia, there are many other actions and situations that lead to personal harm and Lundy Law represents victims in these additional areas of practice, including:
Give us a call at 1-800-LundyLaw anytime you are involved in an accident at the fault of another person. We want to give you the professional guidance and help that you deserve to get through the tough time.