Chinatown, Philadelphia Personal Injury Attorneys

Every resident in the Chinatown neighborhood of Philadelphia has the privilege of having the helpful team at Lundy Law to turn to anytime a personal injury attorney is needed. Perhaps you have been involved in an auto accident and need help filing a disability claim because you've been left permanently disfigured. No case is too complicated or intimidating for our personal injury lawyer in Philadelphia.
Without representation, you may be allowing the person responsible for your slip and fall accident, medical malpractice injury, or vehicle collision to having to pay you the compensation you deserve. Our injury lawyer in Philadelphia is dedicated to doing the hard work to award victims every cent that they deserve to compensate expenses related to pain, suffering, disfigurement, or the wrongful death of a loved one.
Personal Injury Attorneys Serving Chinatown
All people go through daily life practicing safety at home and work, so when an accident happens it can be devastating. If you have been hurt at the fault of another party, then consult with our injury lawyer in Philadelphia for help. We immediately begin work investigating your claim to identify and pursue every source of compensation possible. No matter how complicated the circumstances surrounding your case are, the personal injury attorney will represent you with confidence.
Auto Accident Attorneys Serving Chinatown
In the event of any major motor vehicle collision, every circumstance has to be reviewed so that the guilty person is held accountable. You may have been seriously injured or lost a loved one at the hands of a negligent or drunk driver. Our car accident lawyers in Philadelphia work hard to help victims recover money for medical fees, stress, suffering, personal property damage, or an unfortunate death. Leave it in the hands of the auto accident attorney to conduct an investigation to provide evidence in your accident litigation lawsuit.
Slip and Fall Accident Attorneys Serving Chinatown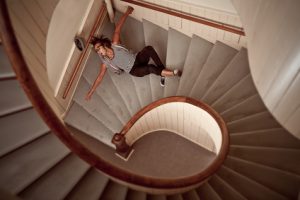 A major injury or disfigurement caused by tripping over spilled liquid or poorly maintained flooring is the fault of the property owner. All of our accident lawyers in Philadelphia have the legal expertise and experience to take the side of any victim that is due compensation for resulting expenses. Don't hesitate to have a consultation with our slip and fall accident attorneys to figure out if you have a viable case to pursue.
Medical Malpractice Attorneys Serving Chinatown
Feeling that you or a member of your family was given an improper diagnosis or that a physician made a mistake that resulted in injury can be difficult. Taking legal action against a doctor or other staff member can be a complicated case to pursue, but our medical malpractice attorneys have the experience to get you the settlement you need. Work quickly to contact the personal injury lawyer in Philadelphia so that important evidence can be retained to prove that an injury or death could have been avoided with adequate medical treatment.
Although slip and fall cases and auto accidents lead to many of the injuries suffered by victims in the city of Philadelphia, there are many other actions and situations that lead to personal harm and Lundy Law represents victims in these additional areas of practice, including:
Give us a call at 1-800-LundyLaw anytime you are involved in an accident at the fault of another person. We want to give you the professional guidance and help that you deserve to get through the tough time.
Looking for more information?
Give us a call at 1-800-LUNDY-LAW anythime you are involved in an accident at the fault of another person. We want to give you the professional guidance and help that you deseve to get through the tough time.