Fishtown, Philadelphia Personal Injury Attorneys

Falling victim to an injury can make a person feel defeated and confused about getting through such a tough time. The expert litigators at Lundy Law provide Fishtown, Philadelphia residents with personal injury attorneys that keep the law on your side. If you have lost wages and medical bills from a slip and fall accident or need help getting your disability claim approved, we can help. There is a reason we have earned an excellent reputation and we look forward to taking on your case. Our reputable injury lawyers have been winning settlements for auto accident and medical malpractice victims for many years.
Personal Injury Attorneys Serving Fishtown
The knowledgeable team of accident lawyers in Philadelphia work in unison to personally investigate the circumstances of any incidents our clients bring to the office. It can be an upsetting and stressful time dealing with physical pain, trauma, and the financial hardships brought on by the negligence of another person. This is why our personal injury attorney is dedicated to getting positive results for our clients that have nowhere else to turn for help.
Auto Accident Attorneys Serving Fishtown
A driver with years of experience behind the wheel is not necessarily immune to consequences of another reckless driver. Disfiguring injuries, vehicle damage, and trauma resulting from the wreck are reasons to pursue the compensation with the help of our auto accident attorneys. At your call, the accident lawyers in begin to conduct a full investigation to prove liability and construct a case. We will also help with your disability claim to speed up the approval process so you do not fall behind on your bills from the inability to return to work.
Slip and Fall Accident Attorneys Serving Fishtown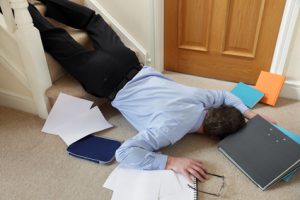 Working at a job site or visiting the home of another person should come with the assurance of safe conditions. Unfortunately, this is not always the case if the property owner neglects to provide adequate lighting or provide a warning over slippery flooring. If you've been injured under similar circumstances, our slip and fall accident attorneys can begin working toward a settlement for you. Hiring our personal injury lawyers in Philadelphia soon after the incident ensures the greatest chance of finding evidence at the scene to prove unsuitable conditions.
Medical Malpractice Attorneys Serving Fishtown
An accident on the operating table, adverse reaction to the wrong medication, and wrongful death under professional care are reasons to seek our medical malpractice attorneys. We are able to stand up for your rights in court to make sure you're awarded money to cover any associated expenses. Our personal injury lawyers deal with an alarming amount of cases against health care professionals failing to do their job correctly.
Although slip and fall cases and auto accidents lead to many of the injuries suffered by victims in the city of Philadelphia, there are many other actions and situations that lead to personal harm and Lundy Law represents victims in these additional areas of practice, including:
Give us a call at 1-800-LundyLaw anytime you are involved in an accident at the fault of another person. We want to give you the professional guidance and help that you deserve to get through the tough time.
Looking for more information?
Give us a call at 1-800-LUNDY-LAW anythime you are involved in an accident at the fault of another person. We want to give you the professional guidance and help that you deseve to get through the tough time.