Pennsport, Philadelphia Personal Injury Attorneys
It is not unusual for a person to feel lost when forced to face a life changing injury or unexpected death in the family. If another person is to blame for an auto accident, medical malpractice injury, or serious slip and fall accident, you should turn to our personal injury lawyers in Philadelphia for advice.
Trust the advice of your injury lawyer in Philadelphia to assist filing a successful disability claim to get you the money your family needs. Our personal injury attorneys servicing the residents of Pennsport, Philadelphia can help you get back on your feet to move on from the incident you were involved in.
Personal Injury Attorneys Serving Pennsport
Property owners, medical professionals, and automobile drivers are responsible for having insurance to cover any unforeseen accidents. Our personal injury lawyers in Philadelphia understand how to get satisfying settlements for clients that are forced to endure physical pain, anguish, high medical bills, and lost pay from the inability to perform at work. Always follow the advice of our injury lawyers for the best chance to obtain the evidence necessary to win your case.
Auto Accident Attorneys Serving Pennsport
When another driver causes a collision with your vehicle, resulting injuries can be devastating to the people involved. You shouldn't settle for paying out of pocket for doctor visits, repairing the vehicle, or deal with debt from lost wages. Our experienced accident lawyers in Philadelphia have been handling client cases for over 50 years to prevent insurance companies from taking advantage of innocent victims. The first person you should contact when involved in a wreck is an auto accident attorney with our law firm.
Slip and Fall Accident Attorneys Serving Pennsport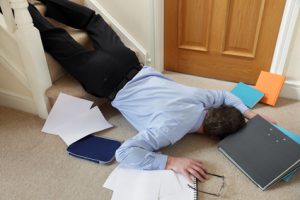 A commercial or residential property owner that is aware of unsafe conditions, yet has neglected to make repairs, is risking a lawsuit. Our slip and fall accident attorneys may be able to help you get a settlement if you've sustained a major injury. The accident lawyers in Philadelphia understand how important it is to uncover all evidence so that your expenses and suffering are completely compensated.
Medical Malpractice Attorneys Serving Pennsport
Most people feel comfortable trusting their doctor to provide a correct diagnosis, adequate treatment, and prescribe any medications necessary to maintain health. Unfortunately, our medical malpractice attorneys find that clients are victimized by inadequate treatment, misdiagnosed illness, or failure to provide safe conditions during surgery. If you feel that a worsened condition or new injury was caused by a medical professional, our litigators are available to help build your case.
Although slip and fall cases and auto accidents lead to many of the injuries suffered by victims in the city of Philadelphia, there are many other actions and situations that lead to personal harm and Lundy Law represents victims in these additional areas of practice, including:
Give us a call at 1-800-LundyLaw anytime you are involved in an accident at the fault of another person. We want to give you the professional guidance and help that you deserve to get through the tough time.