Fairmount, Philadelphia Personal Injury Attorney

Injuries sustained from an auto accident or other incident involving a negligent party are the perfect case for our accident lawyers serving Philadelphia. The personal injury lawyers at Lundy Law provide experienced representation to help win tough medical malpractice and slip and fall accident cases for Fairmount, Philadelphia residents. Anytime you are forced to miss work, pay high medical bills, and deal with stress related to an accident, our personal injury attorneys are here to help you get compensation. We also assist victims with filing a disability claim or appeal when a permanent disfigurement makes it impossible to rejoin the workforce. No matter what you need help with, our injury lawyer in Philadelphia is available to provide experience when you need it the most.
Personal Injury Attorneys Serving Fairmount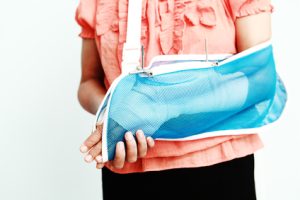 Settlements that are due to victims may not be rewarded without the help of our experienced personal injury lawyers serving Philadelphia. Our attorneys are always prepared to stand up to represent individuals that deserve compensation following any accident that caused a significant injury. No matter how difficult the circumstances are, our injury lawyers are able to build a strong case based on the facts and details proving that the incident could have potentially been avoided. If you are an innocent victim, you do not deserve to endure the many hardships that can come in the aftermath of an injury.
Auto Accident Attorneys Serving Fairmount
Another driver that caused a collision due to drinking, texting, or failure to observe traffic laws owes you compensation for any damages sustained. Rather than jump at an offer made by the negligent driver or a insurance representative, you should find out how to maximize the amount you're entitled to receive. Our accident lawyers serving Philadelphia recommend hiring an attorney immediately to ensure that you are properly represented from the beginning. Consult our auto accident attorneys for advice about your collision and how to proceed taking legal action.
Slip and Fall Accident Attorneys Serving Fairmount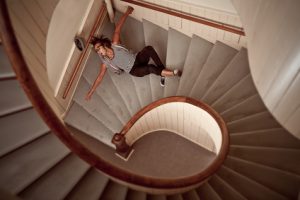 Falling inside a store or at a job site can be embarrassing at first, but reveal a major injury in the aftermath. The property owner is responsible for providing compensation for your pain, suffering, and any medical bills related to the incident. Our slip and fall accident attorneys are available to get started investigating the scene and circumstances that caused your accident.
Medical Malpractice Attorneys Serving Fairmount
Dealing with an injury caused by neglect or a misdiagnosis provided by a doctor can leave patients in a difficult position. Although it's not an easy road to pursue compensation, our medical malpractice attorneys are ready to stand up against wrong-doing that resulted in suffering and the need for additional medical treatment. Our personal injury lawyers serving Philadelphia also provide help on behalf of a wrongful death involving a family member.
Although slip and fall cases and auto accidents lead to many of the injuries suffered by victims in the city of Philadelphia, there are many other actions and situations that lead to personal harm and Lundy Law represents victims in these additional areas of practice, including:
Give us a call at 1-800-LundyLaw anytime you are involved in an accident at the fault of another person. We want to give you the professional guidance and help that you deserve to get through the tough time.
Looking for more information?
Give us a call at 1-800-LUNDY-LAW anythime you are involved in an accident at the fault of another person. We want to give you the professional guidance and help that you deseve to get through the tough time.