Cedar Park, Philadelphia, Personal Injury Attorney
It is troublesome to endure a personal injury and not know the first step toward pursuing legal action against the individual or company responsible. Our personal injury attorney in Cedar Park, Philadelphia offers services for getting compensation following an auto accident, or filing a successful disability claim if you're left permanently unable to work. You deserve to have your expenses and suffering compensated so that you don't endure any additional hardships. The team of experts at Lundy Law have over 50 years of professional experience investigating cases and representing individuals that have suffered a slip and fall accident, medical malpractice, or any other personal injury.
Personal Injury Attorneys Serving Cedar Park
Medical bills from an unexpected injury can quickly add up to a major cost to the person suffering. If you've found yourself in a situation that involves some type of injury at the fault of another person, you should seek representation from our personal injury lawyer in Philadelphia. The representative will stand up for your rights so that you get a fair settlement to help take care of related expenses so that they do not become another burden on your shoulders.
Auto Accident Attorneys Serving Cedar Park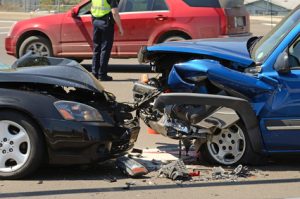 The average person is not prepared for a collision until the moment it happens to them. You could find yourself in a real bind if you have to miss wages due to time out of work while recovering. If the other driver is at fault, it's vital to understand that you can pursue compensation for bodily injury and vehicle damage. Our car accident lawyers in Philadelphia can answer all of your questions and provide representation to ensure that you're not taken advantage of during the traumatic experience.
Slip and Fall Accident Attorneys Serving Cedar Park
Falling on property that belongs to someone else due to their own negligence can result in serious personal injury. This can lead to lost wages from an inability to perform work duties, increasing medical expenses, and stress from a traumatic incident. No one deserves to go through the ordeal alone, and our slip and fall injury lawyer in Philadelphia is here for you or your loved one in time of need.
Medical Malpractice Attorneys Serving Cedar Park
Professionals in the medical field are responsible for providing all patients with adequate care for their ailments. Mistakes do happen on occasion and often serious consequences are the unfortunate result. Misdiagnosis, injury, and negligence should never be tolerated at the hands of a trained professional, and you may have a serious legal case on your hands.
Although slip and fall cases and auto accidents lead to many of the injuries suffered by victims in the city of Philadelphia, there are many other actions and situations that lead to personal harm and Lundy Law represents victims in these additional areas of practice, including:
Give us a call at 1-800-LundyLaw anytime you are involved in an accident at the fault of another person. We want to give you the professional guidance and help that you deserve to get through the tough time.