Queen Village, Philadelphia Personal Injury Attorneys
Our personal injury attorneys serving Queen Village, Philadelphia are experienced in winning settlements for clients involved in many different case types. We understand how life changing it can be to have help after a slip and fall accident or auto accident. You always have a knowledgeable personal injury lawyer when you call 1-800-LundyLaw to help you with a disability claim, appeal, or to recover a more valuable settlement than a typical insurance company offers.
Stacks of medical bills, falling into debt over missed work, and dealing with painful injuries does not have to ruin your life when you have a lawyer willing to fight for the money you need. Our injury lawyers are a useful asset for having a positive outcome on the road to recovery from the involvement in an accident.
Personal Injury Attorneys Serving Queen Village, Philadelphia
Involvement in an accident that results in an injury, disability, or accidental death are circumstances that our injury lawyers are familiar with. We work to prove that you're not at fault so that the responsible entity is required to compensate your expenses, pain, and suffering related to the incident. You can count on the personal injury lawyer in Philadelphia to help you get a settlement, preferably out of court.
Auto Accident Attorneys Serving Queen Village, Philadelphia
Any car wreck is a big deal, especially if the other driver failed to do their part to keep the roadways safe. It's not necessary to deal with expensive health care fees, repairing or buying a vehicle, or falling behind on bills as a result of missing work. If you were observing traffic laws while the other driver was violating laws, using their cell phone, or impaired from using alcohol or drugs then our auto accident attorneys are eager to represent your sensitive case. If possible, get in touch with accident lawyers in Philadelphia while still on the scene so that we are able to gather the evidence necessary to win.
Slip and Fall Accident Attorneys Serving Queen Village, Philadelphia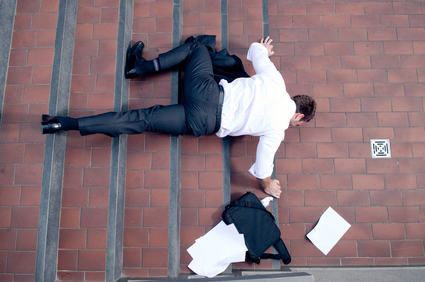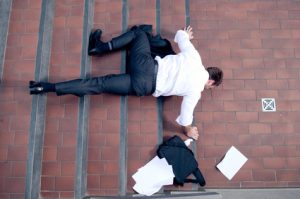 It may not be common knowledge that falling on residential or business property can be a valid claim for a lawsuit. If you have a major injury caused by unsafe conditions inside a home, place of work, or retail setting, then our slip and fall accident attorneys can help build your case. Our slip and fall accident attorneys understand the law and will make sure that you recover any expenses from the person at fault.
Medical Malpractice Attorneys Serving Queen Village, Philadelphia
Professionals that provide health care to individuals uphold a responsibility to provide safe conditions while working with patients. It's unacceptable to receive inadequate treatment, leave surgery with an injury related to the surgery, or receive the wrong diagnosis of a condition. Bring your claim to our medical malpractice attorneys to get justice and compensation from the doctor or facility that treated you poorly.
Although slip and fall cases and auto accidents lead to many of the injuries suffered by victims in the city of Philadelphia, there are many other actions and situations that lead to personal harm and Lundy Law represents victims in these additional areas of practice, including:
Give us a call at 1-800-LundyLaw anytime you are involved in an accident at the fault of another person. We want to give you the professional guidance and help that you deserve to get through the tough time.