Callowhill, Philadelphia, Personal Injury Attorney
Residents in the Callowhill neighborhood of Philadelphia area can always count on the personal injury attorneys at Lundy Law for representation. If you find yourself involved in a slip and fall accident, or the victim of an unfortunate auto accident, our personal injury attorney will work with an investigator to build your case. On the other hand, it can feel discouraging to continually be denied a disability claim, especially with the added complication of filing an appeal. No matter what type of representation is needed, our team has many years of experience with similar circumstances.
Personal Injury Attorneys Serving Callowhill, PA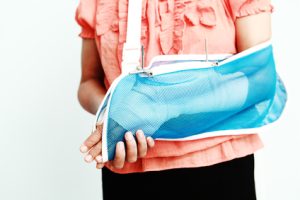 No one ever wants to be the victim of an accident that results in medical expenses, pain, suffering, trauma, or lost wages. The truth about most accidents is that there is a responsible party that neglected to provide safety. It's our job to help every client get a suitable verdict in their personal injury claim made against an at-fault party. Do not hesitate to contact our injury lawyer in Philadelphia the moment that you find yourself involved in an unfortunate accident so that we can get right to work.
Auto Accident Attorneys Serving Callowhill, PA
Drivers involved in a collision may not be aware that they have certain rights following the accident. Anytime you're injured or incur vehicle damage, the other driver can be held responsible for any related expenses. Without representation, the other driver or their insurance representative may try to get out paying the money you are owed. Let our Car Accident Lawyers in Philadelphia gather the evidence and provide you with expert advice about getting the compensation you deserve.
Slip and Fall Accident Attorneys Serving Callowhill, PA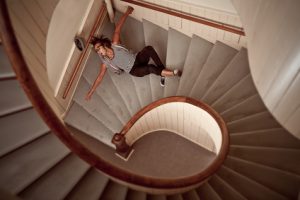 Every property owner has the responsibility for maintaining safe conditions for visitors, especially when it comes to potential accidents. If you tripped over uneven flooring or a spilled liquid on the property of another person, you could be eligible to have your expenses compensated. The Lundy Law personal injury lawyer in Philadelphia evaluates every case based on the evidence at the scene along with sustained injuries to make sure that you are paid for any suffering and expenses.
Medical Malpractice Attorneys Serving Callowhill, PA
A needy patient checks into a health care facility expecting to get proper treatment from an educated professional. Unfortunately, any mistake may lead to major complications that can include death in some circumstances. Anytime you or someone that you care for have suffered from a misdiagnosis, incorrect medication, or delayed treatment, let our Medical Malpractice Lawyers handle the case.
Although slip and fall cases and auto accidents lead to many of the injuries suffered by victims in the city of Philadelphia, there are many other actions and situations that lead to personal harm and Lundy Law represents victims in these additional areas of practice, including:
Give us a call at 1-800-LundyLaw anytime you are involved in an accident at the fault of another person. We want to give you the professional guidance and help that you deserve to get through the tough time.