Mt. Airy, Philadelphia Personal Injury Attorneys
Victims of an auto accident or other personal injuries always have a place to turn to for expert legal advice and representation. At Lundy Law, our accident lawyers representing residents in Philadelphia, work together to build a strong case to help you get compensation for your suffering and expenses.
If you or someone that you love has been involved in an unfortunate slip and fall accident, our personal injury attorneys serving Mt. Airy, Philadelphia will investigate the incident to help you win a settlement against the property owner. Also, if an injury resulted in permanent disfigurement that prevents you from working again, we'll help you through every step of filing a disability claim.
Personal Injury Attorneys Serving Mt. Airy, Philadelphia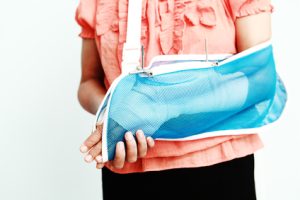 Our personal injury lawyers have years of experience winning tough cases for victims due compensation. It is a privilege of ours to be able to turn the life of a person around when they are struggling with major expenses in the aftermath of an accident. There is no reason to feel alone when our injury lawyers are willing to be there every step of the process to answer questions and represent your best interest while you are recovering. We are here to provide the assurance that you or your family member will be in the best care possible as we work for you.
Auto Accident Attorneys Serving Mt. Airy, Philadelphia
Major injury, property damage, and death as the result of a collision are reasons to consult legal representation through our accident lawyers in Philadelphia. You deserve to have your vehicle repairs, medical expenses, stress, and lost wages covered in the aftermath of the incident. The auto accident attorney will investigate the at-fault driver to find out of they were intoxicated, texting, or in violation of traffic laws necessary to prevent the accident.
Slip and Fall Accident Attorneys Serving Mt. Airy, Philadelphia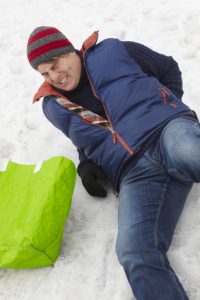 If falling down due to unsuitable conditions resulted in damage, you need our injury lawyers to investigate the scene for your case. Although you may feel embarrassed, speaking up is necessary so that the property owner must take action before it happens to someone else. A slippery or uneven surface that is not marked is a major hazard to any person walking in the area. Get in touch with our slip and fall accident attorneys immediately so that the evidence is present to help you achieve compensation to cover your expenses.
Medical Malpractice Attorneys Serving Mt. Airy, Philadelphia
Anytime a person has a health concern, the first place to turn is the doctor or a hospital. Misdiagnosing a condition, prescribing the wrong medication, or an accident on the operating table can lead to major complications or accidental death without warning. Our medical malpractice attorneys are passionate about pursuing compensation for the helpless victims that received poor treatment at the hands of a professional. You can rest easy knowing that our personal injury lawyers serving Philadelphia are dedicated to helping you recovery from any unfortunate medical incident.
Although slip and fall cases and auto accidents lead to many of the injuries suffered by victims in the city of Philadelphia, there are many other actions and situations that lead to personal harm and Lundy Law represents victims in these additional areas of practice, including:
Give us a call at 1-800-LundyLaw anytime you are involved in an accident at the fault of another person. We want to give you the professional guidance and help that you deserve to get through the tough time.