Delaware Personal Injury Lawyer

It is not unusual for a person to feel lost when forced to face a life changing injury or unexpected death in the family. If another person is to blame for an auto accident, medical malpractice injury, or serious slip and fall accident, you should turn to our personal injury lawyers in Delaware for advice.
Trust the advice of our injury lawyers in to assist filing a successful disability claim to get you the money your family needs. Our personal injury attorneys serving the residents of Delaware, can help you get back on your feet to move on from the incident you were involved in.
Personal Injury Attorneys Serving Delaware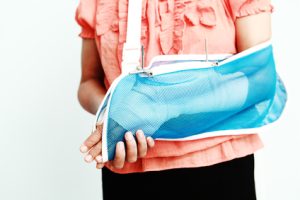 Lawsuits are complicated and difficult for all parties involved, especially the innocent victims that rely on winning a settlement to cover their expenses. You don't have to tackle the tough legal process alone under the guidance of our personal injury lawyers. We make sure that all the bases are covered from the time of the incident, with attention to small details a person would likely overlook without representation. Get in touch with our injury lawyers in as soon as possible so that we can make sure the law works in your favor.

An auto accident usually sneaks up on you.  One moment, you were thinking about your day at work and wondering about weekend plans and the next instance, you find your world literally spinning as your air bags deploy and your foreseeable future changes irrevocably.  Deciding what to do next might have an equally important impact on your life.
The knowledgeable and compassionate Personal Injury Attorneys at Lundy Law know that your life is in turmoil right now and we want to help you start to restore order.  We can provide an honest evaluation of your case, looking at what happened and determining where the majority of the negligence falls.  Although determining an exact dollar amount that a case may bring is not possible for even the most experienced attorneys, we can discuss what outcomes are likely, and this includes providing a general framework for injuries that you suffered based on other cases.
With nearly fifty years of experience, we understand that it is important to know what outcomes are the most probable.  When you were in the car accident, you could not even imagine the emotional and financial struggle that you would face, not to mention the difficult road to physical recovery.  As a result of the accident, you may not be able to work or you require reduced duties and hours in order to focus on treatment and rehabilitation.  This means that you face less income at the time when you need it most.  In addition, loved ones may need to take time off of work to transport you to doctor's appointment, purchase the necessities that you used to manage on your own, and assist you with daily tasks, creating even more of a financial strain.  The Lundy Law attorneys are aware of the ramifications of an accident and can help you decide upon the strategy that is going to work best for you.
The experienced and knowledgeable attorneys at Lundy Law represent those harmed as the result of other people's negligence throughout Delaware, specifically including: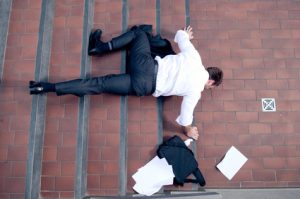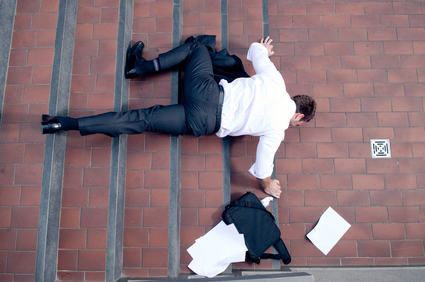 In Delaware, there are many victims of car accidents, but slip and falls lead to devastasing injuries in many people who were at the store to do their weekly shopping or were walking through the parking lot on their way to a six-month cleaning at their dentist's office.  Almost everybody has had that experience where you walk into a store on a rain-drenched day and go sliding across the entranceway.  The store manager easily could have prevented the danger by instructing some employees to pull the large mats out of the back storage area, but was distracted by other duties.  Although most of us have managed to stay on our feet under these circumstances, when the fall does happen, the harm can be horrific.  These injuries can take months or years to heal.  However, some damage is never completely repaired.  The attorneys at Lundy Law know how to evaluate your situation and find the evidence to hold the wrongdoers accountable.
Medical Malpractice Attorneys Serving Delaware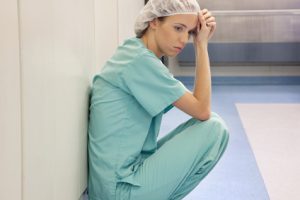 Every single day there are major injuries, worsened illnesses, and accidental death in patients that are under the care of healthcare workers. Anytime you or a loved one has suffered due to a mistake or error, it's important to have our personal injury lawyer in Pennsylvania take on the case. Not only is this the only way to get the settlement you need to overcome the unfortunate circumstances, the medical malpractice attorney is able to help filing a disability claim if needed.
In addition to auto accident matters and slip and fall accidents, the attorneys at Lundy Law represent victims who have been harmed as a result of another person's negligence in the following practice areas:
As the victim of someone else's negligence, it may be difficult to know who to trust to represent your interests.  The attorneys at Lundy Law are committed to fighting for you and getting you the compensation that you deserve.  We will discuss your case and work with you to determine what legal strategy works best for you and your family.  We want to make sure that you have the best possible legal representation, so we offer a No Fee Assurance, which means that we do not get paid until we win your case.  To schedule a free and confidential evaluation of your case, call us at 1-800-LundyLaw, or complete a free online consultation form.
Personal Injury Lawyers in Delaware
Accident victims in Delaware turn to Lundy Law. That's because our Delaware personal injury attorneys help injured victims like you sort out the aftermath of an accident. See our areas served.
Lundy Law has been serving generations of families in the Wilmington, Delaware region for over 60 years. From slip and fall injuries to dog bites to defective products our experienced attorneys have won over a billion dollars in settlements and successful jury verdicts for our clients.
93% of people injured in car accidents, motorcycle accidents and truck accidents who used a lawyer said they'd do it again, especially when it comes to Lundy Law. That's because you get more. Our lawyers are here to provide you with aggressive, high quality representation with personalized service.
When you're injured on the job, everything feels uncertain. Lundy Law can help. Our experienced team of attorneys has handled thousands of workers' compensation cases and helped our clients get back on their feet.
Whether you've been injured in a car accident, on-the-job incident, or you've become disabled and are now unable to work, our attorneys will fight to help you get the results you need to get your life back to normal.
If you have lost a loved one due to someone else's negligence or recklessness, you may be wondering if you have any legal recourse. The first step is to contact a wrongful death attorney who can evaluate your case and let you know what options may be available to you.
In Delaware, there are certain eligibility requirements that must be met in order to file a wrongful death lawsuit. First, the death must have been caused by the negligence or recklessness of another person or party. Secondly, the surviving spouse, child, or parent of the deceased must be able to prove that they have suffered financial damages as a result of the death.
There are many dangers on the road, but one of the most dangerous is a large truck. These vehicles can weigh up to 80,000 pounds and they can do a lot of damage if they are involved in an accident. If you have been involved in a Delaware truck accident, you need to know that these accidents can be fatal.
Social Security Disability Lawyer Delaware
Lundy Law is one of the leading social security disability law firms in Delaware. We have a team of experienced and knowledgeable lawyers who can help you get the benefits you deserve.
If you are disabled and unable to work, you may be eligible for Social Security Disability Insurance (SSDI) or Supplemental Security Income (SSI). The Social Security Administration (SSA) uses a strict definition of disability, so it is important to have an experienced attorney on your side who can help you navigate the process and give you the best chance of getting the benefits you need.
Among U.S. states, Delaware ranks highly in terms of the number of nursing home abuse and neglect cases that are reported each year. In fact, data from the National Center on Elder Abuse shows that there were nearly 1,900 reports of such incidents in the state in 2016 alone. This is a significant increase from the number of reports in 2015, which totaled just over 1,600.
While the number of reports may be on the rise, it's important to note that this doesn't necessarily mean that there is more abuse and neglect occurring in Delaware nursing homes. It could simply mean that more victims and their families are coming forward to report these incidents. Regardless of the reason for the increase, though, it's clear that nursing home abuse and neglect is a serious problem in the state.
There are a few things to keep in mind when operating a motorcycle in Delaware. First, all motorcyclists are required to wear a helmet at all times while on the road. Not wearing a helmet is not only illegal, but it's also extremely dangerous. In the event of an accident, a helmet can help protect your head and neck from serious injuries.
When it comes to lane splitting, Delaware is one of the few states that explicitly allows it. Lane splitting is when a motorcyclist rides between two lanes of traffic, typically to avoid being stuck in slow-moving traffic. However, lane splitting can be dangerous if not done properly. Be sure to use extreme caution and only lane split when it is safe to do so.
Operating a motorcycle can be dangerous, but following the law can help keep you safe on the road. Always wear a helmet, have a valid license, and obey the speed limit. If you are ever injured, never hesitate to call Lundy Law.
Your Accident Is Unique
From questions about who should pay for your medical bills, to disputes with the insurance company over your legal rights, we want to help. Our Delaware personal injury lawyers know that each accident is unique. And many of them require the counsel of an experienced personal injury lawyer.
Call Lundy Law at 1-800-LundyLaw or fill out a free initial consultation form to find out how we can help you. We want to make sure you get the answers you need to feel confident through the legal process.
Lundy Law - Wilmington Office
1600 Pennsylvania Avenue, Suite C
Wilmington, DE 19806