East Passyunk, Philadelphia Personal Injury Attorneys

If you have been the victim of an auto accident or sustained any injury at the fault of another person, the  Personal Injury Attorneys at Lundy Law here to represent you. Our litigators help victims in East Passyunk, Philadelphia get compensation to cover expenses related to their incident. We can also help file your social security disability claim or complete an appeal if you have been denied in the past. Get in touch with our accident lawyers in Philadelphia as soon as possible to get started recovering damages from your slip and fall accident, medical malpractice injury, or other personal injury.
Personal Injury Attorneys Serving East Passyunk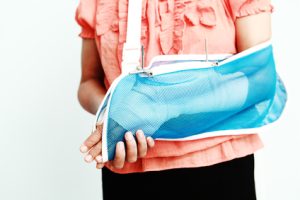 The purpose of working with our personal injury lawyers in Philadelphia is to guarantee that you're not taken advantage of in regards to the compensation you should receive due to the injuries you have to endure. When involved in any type of accident, the victim is often faced with the guilty party trying to avoid taking full responsibility by offering a small settlement. Luckily for you, our injury lawyers serving Philadelphia understand the laws and how to make them work for you in the most satisfying way possible.
Auto Accident Attorneys Serving East Passyunk
The most cautious and safety-minded driver is just as likely to be involved in a collision as any other person. A drunk or reckless driver can seemingly come out of nowhere and cause an accident with the potential of major damage to both the vehicles and people involved. Our Auto Accident lawyers serving Philadelphia will work to get you more than the insurance representatives looking to cut a quick deal. Make your claim with our car accident lawyers to make sure that your rights are protected against the at-fault driver that may try to cheat you out of the money you need to cover lost wages, vehicle damage, and medical bills.
Slip and Fall Accident Attorneys Serving East Passyunk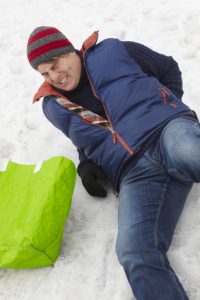 Taking a fall may not seem like a big deal at the time, but real injuries can take days or even weeks to develop. The best advice of our slip and fall accident attorneys is to immediately have a physical evaluation to shed light on any underlying complications, such as a fracture. Proof of an injury is all it takes for our personal injury lawyers to create a solid case against the neglectful property owner that needs to take responsibility for your pain and suffering. Our injury lawyers serving Philadelphia will document the scene and help you through the entire process of obtaining compensation for lost wages, pain, and health care fees.
Medical Malpractice Attorneys Serving East Passyunk
Being the victim of an incident involving improper treatment from a doctor or hospital is a tough claim to make. An accident or error made on the part of a trusted professional is unfortunately more common than some believe. Our medical malpractice attorneys understand how important it is to take legal action against wrongful death, improper treatment, or negligence on behalf of you or a family member.
Although slip and fall cases and auto accidents lead to many of the injuries suffered by victims in the city of Philadelphia, there are many other actions and situations that lead to personal harm and Lundy Law represents victims in these additional areas of practice, including:
Give us a call at 1-800-LundyLaw anytime you are involved in an accident at the fault of another person. We want to give you the professional guidance and help that you deserve to get through the tough time.
Looking for more information?
Give us a call at 1-800-LUNDY-LAW anythime you are involved in an accident at the fault of another person. We want to give you the professional guidance and help that you deseve to get through the tough time.