Logan Square, Philadelphia Personal Injury Attorneys

Lundy Law has worked for many years to build a solid reputation of winning cases for our injured clients. We represent the entire Logan Square, Philadelphia area to provide legal representation and advice for those suffering from an auto accident or other personal injury. Our accident lawyers in Philadelphia do a thorough job of investigating the facts to make sure victims are given the help they need to collect a settlement. Contact our personal injury attorney if you are having a hard time getting accepted for disability benefits, or are are suffering from pain, trauma, and expenses resulting from a slip and fall accident.
Personal Injury Attorneys Serving Logan Square
It is impossible to guarantee a fair settlement in the aftermath of an incident without the expert representation provided by our personal injury lawyers. We understand how difficult it can be to deal with financial hardships that seem to be piling up while you are forced to miss work. It's our goal to help you turn your life in a positive direction once you contact our injury lawyers for representation.
Auto Accident Attorneys Serving Logan Square
Safety on the road does not protect against collisions caused by another reckless driver that isn't paying attention. Do not allow yourself to get caught up in the stress and make important decisions without consulting our personal injury lawyers in Philadelphia first. Taking a deal made by an insurance adjuster often leaves victims responsible for handling their own high medical bills and property damage. Although the road to recovery is not easy, our accident lawyers in Philadelphia will guide you through every step of the process to make sure your rights are upheld. Let our auto accident attorneys investigate the details to make sure that the other driver is held accountable so you can receive the money you need to recover.
Slip and Fall Accident Attorneys Serving Logan Square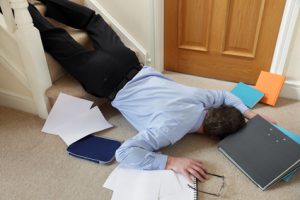 Falling down on a hard surface becomes more dangerous the older the body gets because it can cause a major injury. The best thing to do in this situation is to see a doctor for a full examination before consulting our slip and fall accident attorneys. If you do have an injury that was sustained on the property of someone else due to unsafe conditions, you can pursue compensation for the medical expenses and suffering. The sooner our injury lawyer in Philadelphia can begin working on the case, the easier it is to gather evidence to prove responsibility for the cause of the accident.
Medical Malpractice Attorneys Serving Logan Square
When a condition is misdiagnosed or the wrong medications are prescribed, the recovery phase can become prolonged and complicated. If you feel that a doctor was negligent with your care in any way, contact our medical malpractice attorneys to receive proper legal representation. Our team of litigators are here to help seek justice for wrongdoing and compensation related to medical errors that have caused unnecessary health complications in your life.
Although slip and fall cases and auto accidents lead to many of the injuries suffered by victims in the city of Philadelphia, there are many other actions and situations that lead to personal harm and Lundy Law represents victims in these additional areas of practice, including:
Give us a call at 1-800-LundyLaw anytime you are involved in an accident at the fault of another person. We want to give you the professional guidance and help that you deserve to get through the tough time.
Looking for more information?
Give us a call at 1-800-LUNDY-LAW anythime you are involved in an accident at the fault of another person. We want to give you the professional guidance and help that you deseve to get through the tough time.