Market East, Philadelphia Personal Injury Attorneys
Avoidable accidents that happen every single day leave individuals suffering with pain and financial burdens. We're here to help you win a settlement from the person responsible for your injury so that you get the compensation you need. Our personal injury attorneys representing residents in Market East, Philadelphia will investigate your auto accident, medical malpractice claim, or slip and fall accident to prove in court that you are the victim.
Fighting and winning tough cases is what makes our accident lawyers in Philadelphia such a valuable asset to the financial welfare of our clients. Do not hesitate to contact us if you need legal advice, help filing a disability claim, or are ready to pursue justice against a responsible party.
Personal Injury Attorneys Serving Market East, Philadelphia
You can rest assured that our personal injury lawyers serving residents in Philadelphia are among the best in the area when it comes to getting settlements for clients. We always do everything necessary to make sure that the responsible person is held accountable for their negligence as our injury lawyers are dedicated works to create financial stability for the represented client.
Auto Accident Attorneys Serving Market East, Philadelphia
Drivers tend to believe that insurance coverage will take care of them in the event of a vehicle collision. The truth is, insurance companies usually try to find the least expensive way to deal with their clients so that they aren't losing money in the process often to the victims detriment. It is the job of an auto accident attorney to make sure that clients are compensated for all medical expenses, trauma, lost wages, and suffering resulting from the crash. Place a call to our personal injury lawyers as soon as the accident occurs so that we can begin investigating the circumstances to successfully fight on your side.
Slip and Fall Accident Attorneys Serving Market East, Philadelphia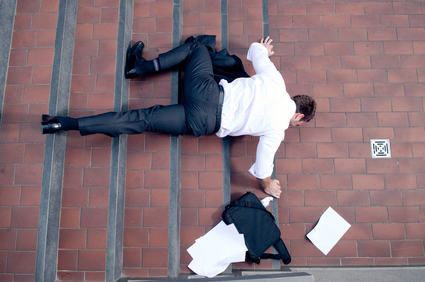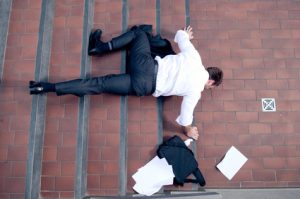 The accident lawyers in Philadelphia often deal with cases involving incidents that could have been easily avoided. When a person falls on the property of a company or other individual, the cause must be investigated to determine if it was due to unsafe conditions. Improper lighting, uneven flooring, spills, and obstructions are common causes that our slip and fall accident attorneys deal with often. If you feel that someone else is responsible for your accident, contact the injury lawyer in Philadelphia to receive the help needed to hold the property owner accountable for your expenses and suffering.
Medical Malpractice Attorneys Serving Market East, Philadelphia
A routine surgery or minor illness can escalate into a worsened condition or an untimely death if there is an accident in the medical environment. You deserve to be compensated so that the burden of increased medical expenses, pain, and suffering are not resting upon your shoulders. It is important that you let our medical malpractice attorneys make sure that the facility or individual doctor are held responsible for negligence or improper treatment so that others do not become victims.
Although slip and fall cases and auto accidents lead to many of the injuries suffered by victims in the city of Philadelphia, there are many other actions and situations that lead to personal harm and Lundy Law represents victims in these additional areas of practice, including:
Give us a call at 1-800-LundyLaw anytime you are involved in an accident at the fault of another person. We want to give you the professional guidance and help that you deserve to get through the tough time.