Woodlynne, New Jersey Personal Injury Lawyers

Accident victims in the Woodlynne, NJ area often turn to our personal injury lawyers for help getting a settlement out of those responsible for their incident. It's not always easy to settle a medical malpractice or slip and fall accident claim, but we have the experience necessary to move forward with success. Do not hesitate to get in touch with the experts at Lundy Law the moment you are involved in an auto accident or sustain a traumatic injury at the fault of someone else.
Personal Injury Lawyers Serving Woodlynne, New Jersey
It's fairly common that people involved in accidents will refuse a medical examination simply because they do not feel immediate injury symptoms. This is not a smart move to make considering the necessity of proof if a resulting injury does come to light sometime in the future. If you need advice on a claim or want to make sure that you're covered if you need to file a lawsuit, turn to our accident lawyers in Delaware.
Auto Accident Lawyers Serving Woodlynne, New Jersey
Although every driver must go through testing to acquire a legal license to operate a vehicle, it provides no guarantee that the roadways are going to be safe. When a major accident happens, an investigation of the cause determines if either driver was violating laws or being reckless. An innocent driver that was in compliance with the law is able to collect a settlement for their injuries and property damage. Insurance companies often try to close their end of the deal by offering an amount quickly, without considering how much the driver actually needs. It is smarter to avoid insurance adjusters to work exclusively with our car accident lawyers for a worthwhile settlement.
Slip and Fall Accident Lawyers Serving Woodlynne, New Jersey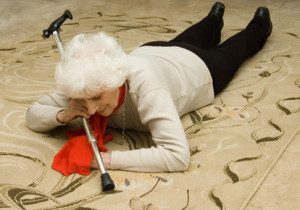 It's tough to prove the fault of a slip and fall accident without adequate evidence at the scene. Our lawyers suggest taking pictures, saving the clothing you had on at the time of the fall, and collecting contact information of any witnesses that can provide testimony. The faster you act to get professional help, the better chance you have of receiving a settlement to cover the expenses related to your fall.
Medical Malpractice Lawyers Serving Woodlynne, New Jersey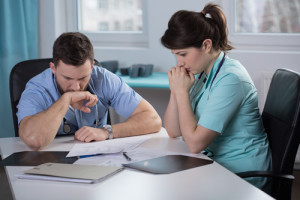 Proving improper medical treatment, such as a misdiagnosis or an accident during surgery, is one of the most complicated cases that our personal injury lawyers in Delaware represent. Not only do our attorneys decipher medical records related to the case, we work hard to ensure that you have the best chance possible of getting the compensation that you need.
The negligence of people and businesses lead to many different types of harm, including auto accidents and slip and fall injuries.  At Lundy Law, we represent victims who suffered devastating injuries as a result of many different wrongful acts, including:
When you have been involved in an accident, struggling through the day is a challenge without having to worry about how the bills are going to get paid and what impact your injuries are going to have on your family.  Lundy Law has been removing the burden of dealing with the legal matters from victims for nearly fifty years.  We are skilled at evaluating what happened at an accident site and developing the best strategy for you and your loved ones.  In order to remove the worry of how to pay for our services, we have created the No Fee Assurance where you do not pay unless we win your case for you.  To schedule a free and confidential consultation, please call us at 1-800-LundyLaw or complete a free online consultation form.
Looking for more information?
Give us a call at 1-800-LUNDY-LAW anythime you are involved in an accident at the fault of another person. We want to give you the professional guidance and help that you deseve to get through the tough time.