Gibbsboro, NJ Personal Injury Lawyers

You may feel that your entire world is being turned upside down the moment you are involved in a major auto accident. There are a lot of factors to cope with, including the new financial responsibilities you have at a time that you're unable to return to work. You can move forward in a more positive direction with the help of our personal injury lawyers serving individuals in the Gibbsboro, NJ area. An experienced attorney working diligently to investigate a medical malpractice injury or slip and fall accident is your best chance at getting back to a normal life.
Personal Injury Lawyers Serving Gibbsboro, NJ
Every person out in the world makes the decisions whether or not they are going to act responsibly. The consequences of reckless behavior include compensating innocent victims that are hurt as a result of these actions. If you are unexpectedly hurt because of another person, the first thing you should do is hire our personal injury lawyers in New Jersey to begin the process of a lawsuit. Handling the case the right way will entitle you and your close family to a settlement rather than result in debt.
Auto Accident Lawyers Serving Gibbsboro, NJ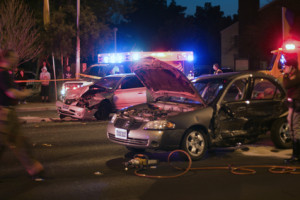 Victims that are hit by a distracted, drunk, or otherwise reckless driver might have injuries severe enough to claim their life. No matter how minor or serious your circumstances, our car accident lawyers are here to work on a settlement to get you and your family every dollar you need to pay for medical treatment, vehicle damage, and time off of work.
Slip and Fall Accident Lawyers Serving Gibbsboro, NJ
Any person, regardless of age, can end up with a serious injury if they fall down on a solid flooring surface. Although you may not believe it, the embarrassing incident may not have been caused by your own actions, and you owe it to yourself to find out. File a legal claim with our accident lawyers in New Jersey so that we can make sure that the property owner has to take responsibility for exposing you and others to hazardous conditions.
Medical Malpractice Lawyers Serving Gibbsboro, NJ
Injured victims that are too afraid to speak up against a medical professional that caused them harm are hurting themselves and other patients. It is in your best interest to seek the help of a lawyer so that you are able to collect a settlement and bring to attention the wrongdoings of the doctor or nurse that hurt you. This is the best way to get peace of mind knowing that you did the right thing when faced with a complicated and tragic incident.
With nearly fifty years of experience zealously advocating on behalf of our clients, the law firm of Lundy Law fights for the interests of our clients who have been injured because of the negligence of third parties.  Some of the other areas of practice include:
The terrible consequences of an accident are difficult to imagine if you have not experienced it yourself.  Once you are caught up in the middle of this type of trauma, it may be hard to admit that you need help, but we are here to fight for you.  We will sit down and discuss what happened and evaluate the different potential outcomes and what strategy works for you and your family.  Our goal is to provide you with answers and information and then work with you on a solution.  In order to be certain that everyone receives the legal help that they deserve, we provide a No Fee Assurance, where our clients only pay fees and costs when Lundy Law wins their case for them.  To schedule a time to speak with us about your case, please call us at 1-800-LundyLaw, complete a free online consultation form.
Looking for more information?
Give us a call at 1-800-LUNDY-LAW anythime you are involved in an accident at the fault of another person. We want to give you the professional guidance and help that you deseve to get through the tough time.