Gloucester City, NJ Personal Injury Lawyers

Experienced personal injury lawyers at Lundy Law have more than 50 years of experience helping residents in Gloucester City, NJ and the surrounding area. People come to us for advice, representation, and help getting back on their feet when they have been victimized by a tragic accident at the fault of another individual or company. We understand what it takes to prove the validity of a slip and fall accident, medical malpractice case, or auto accident that you or your loved one have been involved in.
Personal Injury Lawyers Serving Gloucester City, New Jersey
There is no reason that anyone should feel that they have no support when hurt by another person that simply failed to act responsibly. Challenging cases are never too complex for our personal injury lawyers in New Jersey, in fact, we built a solid reputation on helping accident victims. Improving the circumstances for clients is one of the most rewarding privileges of our job, and we look forward to giving you the advice and reputation you need.
Auto Accident Lawyers Serving Gloucester City, New Jersey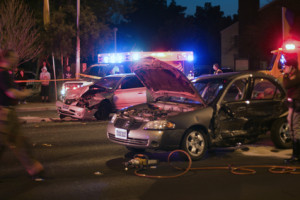 Every driver is required to pay for insurance coverage so that they are taken care of in the event of an accident. It is very rare that all of the related expenses are adequately paid for by the representative assigned to the case, unless our car accident lawyers are taking care of the negotiations. You deserve to have a professional fighting on your side so that you do not end up struggling with bills you cannot afford to pay.
Slip and Fall Accident Lawyers Serving Gloucester City, New Jersey
Do not make the mistake of ignoring the cause if you fall down on the property of another person or a business. If our accident lawyers in New Jersey discover that the incident was due to hazardous conditions neglected by the property owner, then you have a right to collect a settlement for your hardships. Without our help, you might end up in debt trying to pay for medical bills while also enduring a period of lost wages.
Medical Malpractice Lawyers Serving Gloucester City, New Jersey
Times that you are hurt or sick, you should be able to put trust in your doctor that you'll be cared for properly. Negligent care can cause a bad reaction due to giving the wrong medication, or you might suffer from an improper diagnosis of a true condition. No matter how you were treated improperly, it is our privilege to make sure that you get justice for yourself and hopefully protect future patients from the same complications.
With nearly fifty years of experience zealously advocating on behalf of our clients, the law firm of Lundy Law fights for the interests of our clients who have been injured because of the negligence of third parties.  Some of the other areas of practice include:
The terrible consequences of an accident are difficult to imagine if you have not experienced it yourself.  Once you are caught up in the middle of this type of trauma, it may be hard to admit that you need help, but we are here to fight for you.  We will sit down and discuss what happened and evaluate the different potential outcomes and what strategy works for you and your family.  Our goal is to provide you with answers and information and then work with you on a solution.  In order to be certain that everyone receives the legal help that they deserve, we provide a No Fee Assurance, where our clients only pay fees and costs when Lundy Law wins their case for them.  To schedule a time to speak with us about your case, please call us at 1-800-LundyLaw, complete a free online consultation form.
Looking for more information?
Give us a call at 1-800-LUNDY-LAW anythime you are involved in an accident at the fault of another person. We want to give you the professional guidance and help that you deseve to get through the tough time.