Blackwood, New Jersey Personal Injury Lawyers

Local accident victims in Blackwood, NJ have been counting on the expertise of our personal injury lawyers for more than 50 straight years. This worthwhile experience fighting for settlements enables medical malpractice and auto accident victims to move on from unfortunate circumstances with their finances still intact. We want to help make your life better when you feel helpless and lost due to unfortunate circumstances. Other law firms might run away from complicated cases, but our representatives are ready to handle anything from a minor slip and fall accident to incidents that have resulted in permanent disfigurement.
Personal Injury Lawyers Serving Blackwood, New Jersey
It's difficult to deal with the aftermath of emotional and financial stress as the result of an injury, especially without the help of an attorney. A person that shows blatant disregard for the well-being of you and your family can leave traumatic physical and emotional injuries that no one deserves. When it comes to making sure that responsible entities are forced to own up to their mistakes, our accident lawyers in New Jersey are eager to provide representation to you.
Auto Accident Lawyers Serving Blackwood, New Jersey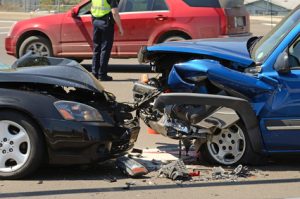 It seems like every single day traffic is backed up during rush hour due to another major accident on the roadway. These collisions are typically caused by distracted driving, intoxication, or failure to practice the laws of safe vehicle operation. You never know when one of these dangerous drivers could put your life in danger by hitting your vehicle unexpectedly. A fair settlement is difficult to achieve by working with the insurance companies, so act fast to contact our experienced car accident lawyers to negotiate for you.
Slip and Fall Accident Lawyers Serving Blackwood, New Jersey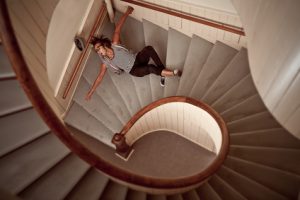 If you have ever tripped walking down the stairs, then you understand how detrimental the embarrassment is to fall down, without even considering the physical injuries. It is important to hire our personal injury lawyers in New Jersey to work on an official claim rather than shy away because you feel humiliated. You have a right to make the property owner reimburse your medical fees, emotional suffering, and physical pain that you are forced to endure as a result of their neglect to maintain safe conditions.
Medical Malpractice Lawyers Serving Blackwood, New Jersey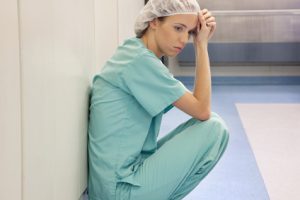 Professionals that choose to work in the medical field understand the value of providing total safety anytime a patient is under their supervision. One simple mistake has the potential to cause an accidental death or permanent disability to unsuspecting victims anticipating proper treatment. The dedicated Lundy Law investigators work tirelessly to uncover the evidence necessary to prove that you deserve a financial settlement.
With nearly fifty years of experience zealously advocating on behalf of our clients, the law firm of Lundy Law fights for the interests of our clients who have been injured because of the negligence of third parties.  Some of the other areas of practice include:
The terrible consequences of an accident are difficult to imagine if you have not experienced it yourself.  Once you are caught up in the middle of this type of trauma, it may be hard to admit that you need help, but we are here to fight for you.  We will sit down and discuss what happened and evaluate the different potential outcomes and what strategy works for you and your family.  Our goal is to provide you with answers and information and then work with you on a solution.  In order to be certain that everyone receives the legal help that they deserve, we provide a No Fee Assurance, where our clients only pay fees and costs when Lundy Law wins their case for them.  To schedule a time to speak with us about your case, please call us at 1-800-LundyLaw, complete a free online consultation form.
Looking for more information?
Give us a call at 1-800-LUNDY-LAW anythime you are involved in an accident at the fault of another person. We want to give you the professional guidance and help that you deseve to get through the tough time.