Clementon, NJ Personal Injury Lawyers

Most people do not realize the necessity of hiring personal injury lawyers for help until they have settled for way less than their case deserves. Our team of attorneys serving Clementon, NJ residents have been negotiating large settlements on behalf of suffering victims for over 50 years. With our help, you can move forward with your life and put the bad experience of a slip and fall accident, medical malpractice injury, or auto accident behind you for good.
Personal Injury Lawyers – Clementon, NJ
It is unusual for a family to have a fund set aside strictly to cover the unforeseen expenses and hardships of an injury. Never rely on an insurance company to look at you as more than a case number if you need help paying for the medical expenses. The best thing you can do to protect yourself and your loved ones from debt is to hire our personal injury lawyers in  to work hard getting every dollar you deserve.
Auto Accident Lawyers – Clementon, NJ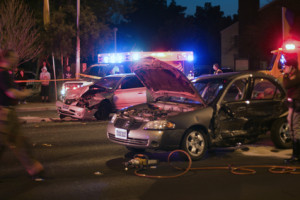 Regardless of how prepared you think you are for a collision, the actual accident may be more overwhelming than originally anticipated. A painful, serious injury added to significant vehicle damage is a lot for any person to handle. If our car accident lawyers take on your case, we will leave no stone unturned in the investigation to prove that the other driver is responsible for your involvement. Your family deserves the help of a settlement when their main provider is unable to perform at work or cover the basic necessities.
Slip and Fall Accident Lawyers – Clementon, NJ
The older a person gets, the more likely it is that a fall will cause a long-term injury. A property owner that has neglected to provide safety to their visitors is liable for compensating the medical expenses and pain involved in these injuries. You have a full team of experienced personal injury lawyers in New Jersey on your side in these circumstances so that you and your family are fully informed throughout the time it takes to win your settlement.
Medical Malpractice Lawyers – Clementon, NJ
In any occasion that you are sick or hurt, you can rely on the care of medical professionals to get you back to normal. Improper care or neglect that leads to an injury or worsened condition is a case that deserves the attention of our accident lawyers in NJ. There is no excuse for poor treatment, so you need to take action against any professional that has caused harm to you or someone that you care about.
With nearly fifty years of experience zealously advocating on behalf of our clients, the law firm of Lundy Law fights for the interests of our clients who have been injured because of the negligence of third parties.  Some of the other areas of practice include:
The terrible consequences of an accident are difficult to imagine if you have not experienced it yourself.  Once you are caught up in the middle of this type of trauma, it may be hard to admit that you need help, but we are here to fight for you.  We will sit down and discuss what happened and evaluate the different potential outcomes and what strategy works for you and your family.  Our goal is to provide you with answers and information and then work with you on a solution.  In order to be certain that everyone receives the legal help that they deserve, we provide a No Fee Assurance, where our clients only pay fees and costs when Lundy Law wins their case for them.  To schedule a time to speak with us about your case, please call us at 1-800-LundyLaw, complete a free online consultation form.
Looking for more information?
Give us a call at 1-800-LUNDY-LAW anythime you are involved in an accident at the fault of another person. We want to give you the professional guidance and help that you deseve to get through the tough time.