Barrington, NJ Personal Injury Lawyers

Plenty of personal injury lawyers offer their services to Barrington, NJ residents, but none are as caring as Lundy Law. As we work hard to build a solid case to represent on your behalf, we offer our experienced advice and compassion toward your situation. We do everything we can to ease the stress on your family after involvement in an auto accident or medical malpractice complication.
As soon as you make the call to hire our litigators, we get to work investigating the claim to prove that you need a financial settlement. If you are faced with a slip and fall accident, you can recuperate at home while we interview witnesses, take photographs at the scene, and decipher the related details of your medical records.
Personal Injury Lawyers Serving Barrington, NJ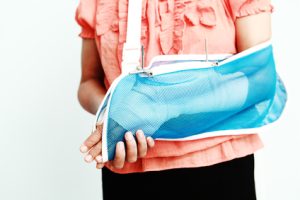 Standing up for your rights and ensuring that you are not taken advantage of is the greatest privilege of our personal injury lawyers in New Jersey. Our practice has many years of success changing lives of families that are left struggling to move past an incident involving their loved one.
Auto Accident Lawyers Serving Barrington, NJ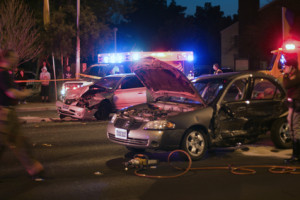 Most people travel in automobiles for work or leisure each day without thinking twice about the chance of getting in an accident. One reckless or distracted driver has the potential to cause significant damage to other vehicles sharing the same road if they cause a collision. If you or someone that you love is hurt or faced with property damage, our car accident lawyers are able to investigate the scene and look into the police report to determine if you can make a case against the other driver. Our litigators can get you a settlement that covers all of your hardships, including medical expenses and time that you are unable to perform at work.
Slip and Fall Accident Lawyers Serving Barrington, NJ
If you fall for any reason away from home, it is important to have a medical professional determine your exact injuries. Otherwise, you could end up with years of complications that you have to pay for with your own finances. Falls that are caused by a lack of safety precautions on the property of another person or business is worth having our accident lawyers in Delaware look into for a chance at winning a settlement.
Medical Malpractice Lawyers Serving Barrington, NJ
A misdiagnosis, failure to treat, injuries
, and wrongful death are examples of the horrible circumstances that can arise when under the care of a doctor. If this ever happens to you or someone that you care about, the victim has a right to take legal action against the neglectful physician that has caused health complications and emotional trauma.
With nearly fifty years of experience zealously advocating on behalf of our clients, the law firm of Lundy Law fights for the interests of our clients who have been injured because of the negligence of third parties.  Some of the other areas of practice include:
The terrible consequences of an accident are difficult to imagine if you have not experienced it yourself.  Once you are caught up in the middle of this type of trauma, it may be hard to admit that you need help, but we are here to fight for you.  We will sit down and discuss what happened and evaluate the different potential outcomes and what strategy works for you and your family.  Our goal is to provide you with answers and information and then work with you on a solution.  In order to be certain that everyone receives the legal help that they deserve, we provide a No Fee Assurance, where our clients only pay fees and costs when Lundy Law wins their case for them.  To schedule a time to speak with us about your case, please call us at 1-800-LundyLaw, complete a free online consultation form.
Looking for more information?
Give us a call at 1-800-LUNDY-LAW anythime you are involved in an accident at the fault of another person. We want to give you the professional guidance and help that you deseve to get through the tough time.