Bellmawr, NJ Personal Injury Lawyers

Insurance companies of the people that are guilty of causing personal injuries do not want victims to understand their right to pursue justice in the form of a financial compensation. The only people you can truly count on after an auto accident or medical malpractice injury are the personal injury lawyers servicing Bellmawr, NJ residents. It is our privilege to give victims the confidence to stand up on behalf of their well-being after sustaining an injury at the fault of another person, even if it is a complicated slip and fall accident.
Personal Injury Lawyers Serving Bellmawr, NJ
Accident victims often suffer in silence try to recover from the embarrassment and stress of being involved in a traumatic accident. When you work with our dedicated personal injury lawyers in Delaware, we will work on the investigation as you recuperate with the support of your loved ones. It is a privilege to help victims overcome potentially life-changing financial and personal hardships after an accident.
Auto Accident Lawyers Serving Bellmawr, NJ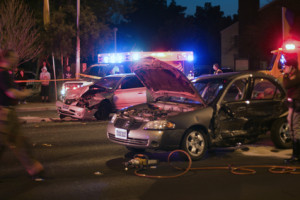 At the time that you are involved in a collision, the insurance companies immediately try to offer a settlement to close your case. Victims that do not understand their rights may not realize that they are usually entitled to much more once all of the expenses are considered. You need the help of car accident lawyers to stay out of debt when replacing or repairing your vehicle, paying for medical bills, and getting by without a regular paycheck.
Slip and Fall Accident Lawyers Serving Bellmawr, NJ
Maintenance, repairs, and inspections of the grounds before any visitors arrive is a necessary responsibility of any person that owns a piece of property. Failing to perform these safety steps causes a hazard to guests that may accidentally fall down in such poor conditions. If you fall down on a hard surface because there was a spilled liquid or inadequate handrails, the first call you should make is to hire our accident lawyers in New Jersey to advise you through the process.
Medical Malpractice Lawyers Serving Bellmawr, NJ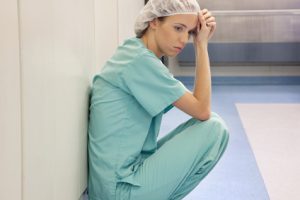 When you are injured or ill under the supervision of a doctor, it is typically not a time to second guess the professional opinion. Unfortunately, neglectful conditions and improper treatment leave too many people in worse condition than before they checked into their care facility. You are never left to suffer alone when working with our attorneys that can help you take legal action against the professional responsible for your medical complications.
With nearly fifty years of experience zealously advocating on behalf of our clients, the law firm of Lundy Law fights for the interests of our clients who have been injured because of the negligence of third parties.  Some of the other areas of practice include:
The terrible consequences of an accident are difficult to imagine if you have not experienced it yourself.  Once you are caught up in the middle of this type of trauma, it may be hard to admit that you need help, but we are here to fight for you.  We will sit down and discuss what happened and evaluate the different potential outcomes and what strategy works for you and your family.  Our goal is to provide you with answers and information and then work with you on a solution.  In order to be certain that everyone receives the legal help that they deserve, we provide a No Fee Assurance, where our clients only pay fees and costs when Lundy Law wins their case for them.  To schedule a time to speak with us about your case, please call us at 1-800-LundyLaw, complete a free online consultation form.
Looking for more information?
Give us a call at 1-800-LUNDY-LAW anythime you are involved in an accident at the fault of another person. We want to give you the professional guidance and help that you deseve to get through the tough time.