Personal Injury Attorney Service Areas
Anytime you are involved in an auto accident or suffer a personal injury, it's important to have legal representation to protect your rights. You may be entitled to collect money if you have any related expenses or lost wages at the fault of another person. Our attorneys are here to help you or your loved one answer questions about a disability claim or pursue compensation. Our staff of knowledgeable personal injury attorneys will provide a free consultation as we begin to investigate your claim and answer any questions you may have regarding the case.
The dedicated attorneys at Lundy Law are ready to fight for the compensation that you deserve because of the harm that was done to you as the result of an auto collision, slip and fall accident, or other traumatic event. With offices throughout Pennsylvania, New Jersey, and Delaware, we represent clients throughout the Tri-State Area including:
Delaware
Auto Accident Attorneys
Do not allow the stress of being hit by a reckless driver prevent you from pursuing compensation for an unfortunate incident. If you or someone that you love needs help with this type of situation, an auto accident attorney can answer questions and help you through every step of the legal process. Insurance companies and the other driver may try to settle with you by offering a deal before you have representation. Turn to our auto accident attorney immediately so that we can build a strong case against the other party responsible for your pain, suffering, and property damage.
Slip and Fall Accident Attorneys
Any property owner, whether residential or commercial, is responsible for maintaining safety from potential hazards. Consult with a slip and fall accident attorney if you have been injured as the result of an overlooked liquid spill or other neglectful condition. Unless the accident was your own fault, you're entitled to collect for related medical expenses, lost wages, pain, and suffering that you had to endure. Our slip and fall accident attorneys will help you through every step of the process involved in pursuing due compensation.
Nursing Home Abuse Attorneys
There is no denying the sad statistics surrounding elderly neglect and abuse in our country. If your loved one has suffered from injuries or mental anguish related to staff members employed at their senior care facility, our nursing home abuse attorney wants to pursue action. It is necessary for our nursing home abuse attorney to get started as soon as possible gathering evidence to build a strong case to grant compensation for the unfortunate conditions your loved one was exposed to.
Medical Malpractice Attorneys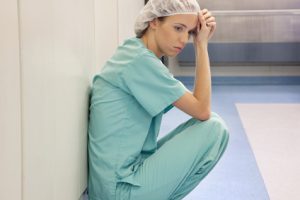 Our medical malpractice lawyers understands how important it is to be able to put trust in medical professionals. When something goes wrong with a surgery, condition misdiagnosis, or poor treatment, our medical malpractice attorney will represent you against the person responsible for your suffering.
Social Security Disability Attorneys
The approval process a person goes through to get basic necessities resulting from a disability is complicated. It's not unusual for the average person to go through multiple denials without our experienced social security disability attorney providing guidance. Do not suffer through the frustration of unnecessary hardships when our social security disability lawyers can help with the filing forms or provide an appeal.
Dog Bite Injury Attorneys
Most people are unaware that Pennsylvania law protects the victim anytime the dog owner fails to prevent an attack. Consult with our dog bite injury attorney to get help building a case to help you gain compensation for pain, emotional suffering, and medical bills. You deserve representation by our knowledgeable dog bite injury lawyer so that the owner does not get away without taking responsibility.
Worker Compensation Attorneys
Employees that are hurt on the job have to pursue a case against the responsible employer that failed to provide safety. It can be tough to understand the process without our worker compensation attorneys on your side handling the complicated case. You deserve to be compensated if you suffered injury, job loss, medical expenses, or disfigurement as the result of the tragic incident. Do not waste time getting our worker compensation lawyers started building the evidence needed to get the help you deserve.
Although slip and fall cases and auto accidents lead to many of the injuries suffered by victims in the Tri-State Area, there are many other actions and situations that lead to personal harm and Lundy Law represents victims in these additional areas of practice, including:
Give us a call at 1-800-LundyLaw anytime you are involved in an accident at the fault of another person. We want to give you the professional guidance and help that you deserve to get through the tough time.