Camden County, New Jersey Personal Injury Attorneys

Camden County, New Jersey Auto Accident Attorneys
Most people in New Jersey will be involved in some type of car accident during the course of their lives.  This accident may be a fender bender in the parking lot that leads to frustration and expense, but not injuries.  However, if you have been involved in a serious accident, then you understand how completely this can turn your life around.  In an instant, you went from planning your weekend or thinking about the next family event to wondering whether you had the right doctor to oversee your physical rehabilitation.  As you contemplate the bills and mounting expenses, you should know that Lundy Law can help you get through this devastation.
To discuss what happened to you and how we can help ease your burden and protect your interests, please call Lundy Law at 1-800-LundyLaw.
Preparing a case in an auto accident matter is very complicated.  It is necessary to document the site of the accident so that the accident can be recreated or analyzed by an expert at trial.  This also is critical to arriving at a fair settlement offer.  In addition, the myriad of expenses and medical bills likely will need to be explained by an economic analyst.  The Personal Injury Attorneys at Lundy Law understand the complexities of developing a case and will work with you to ensure that you obtain the best possible outcome.
Auto accidents happen on New Jersey roads every day.  Sometimes these accidents are nobody's fault, but if the negligence of another driver led to the harm that you suffered, then the skilled attorneys at Lundy Law will fight for your rights.  With offices in Cherry Hill, we represent clients throughout Camden County, including:
Camden County, New Jersey Slip and Fall Accident Attorneys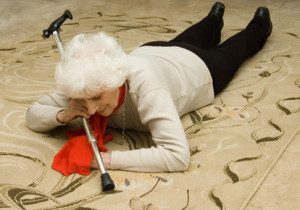 For nearly five decades, the attorneys at Lundy Law have fought for the rights of victims of the negligent actions of others.  This particularly applies to slip and fall cases because so often the responsible parties try to blame the victim.  Our attorneys understand how to analyze the site of the accident and evaluate the various factors that could have caused the slip and fall.  We also understand how to look beyond the obvious and research building codes and construction records in order to discover hidden dangers.  There are many ways to prove that the owner or operator of the property failed in the duty that he owed you, whether that is demonstrating that the ice had remained in the parking lot long enough to develops ridges and grooves or that the store policy was to place a mat in the doorways when there was precipitation and that was not done on the day of your accident.  We will employ a variety of methods to get the justice that you deserve.
Although slip and fall cases and auto accidents lead to many of the injuries suffered by victims in New Jersey, there are many other actions and situations that lead to personal harm and Lundy Law represents victims in these additional areas of practice, including:
An accident, no matter what type, is devastating for the victim who faces the task of overcoming the injuries and managing the pain, as well as for the victim's family who must assist in the recovery process while struggling to pay bills and manage expenses.  It is important to have an advocate who will fight for your rights, giving you the freedom to concentrate on getting better.  The experienced and compassionate attorneys at Lundy Law are committed to providing that service and will work to get justice for you.  In order to ensure that this happens, we have created our No Fee Assurance, which means that you do not pay any fees or costs unless we win your case for you.  We are ready to sit down with you and evaluate your case and legal options at your convenience.  Please call us at either 1-800-LundyLaw, or complete a free online consultation form to schedule a free and completely confidential consultation.
Looking for more information?
Give us a call at 1-800-LUNDY-LAW anythime you are involved in an accident at the fault of another person. We want to give you the professional guidance and help that you deseve to get through the tough time.