Oaklyn, NJ Personal Injury Lawyers

The chance of being involved in a slip and fall accident would be low if property owners took adequate precautions. Unfortunately, our personal injury lawyers frequently meet with innocent victims that were harmed as a result of the neglectful or reckless actions of others. An ordinary day commuting to work on Oaklyn, NJ can take an unexpected turn in an instant with a serious auto accident. Whenever an accident or medical malpractice incident leaves you feeling stressed and helpless, turn to our attorneys for professional advice and representation.
Personal Injury Lawyers Serving Oaklyn, New Jersey
The experience and determination to get justice for victims is the reason our accident lawyers in Oaklyn have such an exceptional reputation. Other firms claim to be on the side of injury victims, but they're quick to refuse complex cases that need attention. We want to give you and your family a chance to get back on your feet with the financial settlement you deserve to receive.
Auto Accident Lawyers Serving Oaklyn, New Jersey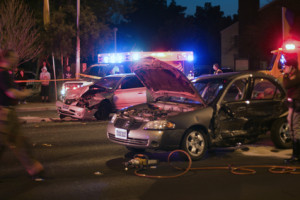 Insurance adjusters are expected to offer accident victims a quick settlement, without even considering the expenses they may actually be facing. It may be tempting to accept less than you deserve in exchange for immediate results, but our car accident lawyers recommend waiting until you know the true cost of vehicle repairs and medical bills. Otherwise, you'll be struggling to survive while paying out of pocket if you are forced to miss days at work. Protect your finances by relying on an experienced attorney that knows how to get you the amount you deserve to recover in a settlement.
Slip and Fall Accident Lawyers Serving Oaklyn, New Jersey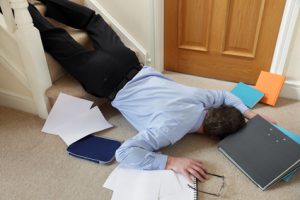 A property owner that fails to perform regular inspections or ignores the need for repairs is liable when a visitor falls down as a result. As long as you take plenty of pictures and document the contact information of valid eyewitnesses, there is a good chance that our attorneys can prove that you are due for significant compensation. Although the trauma and embarrassment may leave you feeling helpless, it is your right to get justice in response to the neglect of safety.
Medical Malpractice Lawyers Serving Oaklyn, New Jersey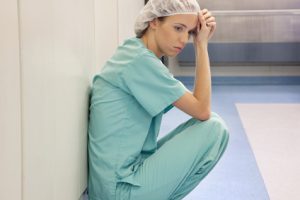 There is never an acceptable excuse for a doctor or nurse to provide improper treatment to an innocent patient. Prescribing the wrong medication, neglecting to treat, injuries during surgery, and misdiagnosing a condition are all types of malpractice that could result in serious consequences. The experienced personal injury lawyers in Delaware help victims achieve worthwhile financial settlements to cover the pain, anguish, lost wages, and increased medical fees.
Although slip and fall cases and auto accidents lead to many of the injuries suffered by victims in New Jersey, there are many other actions and situations that lead to personal harm and Lundy Law represents victims in these additional areas of practice, including:
An accident, no matter what type, is devastating for the victim who faces the task of overcoming the injuries and managing the pain, as well as for the victim's family who must assist in the recovery process while struggling to pay bills and manage expenses.  It is important to have an advocate who will fight for your rights, giving you the freedom to concentrate on getting better.  The experienced and compassionate attorneys at Lundy Law are committed to providing that service and will work to get justice for you.  In order to ensure that this happens, we have created our No Fee Assurance, which means that you do not pay any fees or costs unless we win your case for you.  We are ready to sit down with you and evaluate your case and legal options at your convenience.  Please call us at either 1-800-LundyLaw, or complete a free online consultation form to schedule a free and completely confidential consultation.
Looking for more information?
Give us a call at 1-800-LUNDY-LAW anythime you are involved in an accident at the fault of another person. We want to give you the professional guidance and help that you deseve to get through the tough time.