Lindenwold, New Jersey Personal Injury Lawyers

An accident caused by a neglectful property owner or distracted driver can instantly ruin the life of an innocent victim. You do not have to feel helpless with the help of our Lindenwold, NJ personal injury lawyers fighting for your compensation. Although the road may be tough, you can recover financially and move on from the accident.
The moment you are involved in an auto accident or suffer from a slip and fall accident, get in touch with an attorney to get advice about your case. Even if you or a loved one have been harmed by medical malpractice, there is always a chance that you can receive the justice you deserve with the help of an expert.
Personal Injury Lawyers Serving Lindenwold, New Jersey
An innocent person never deserves the pain, embarrassment, suffering, and financial loss associated with an accident. You do not have to deal with the hardships alone if you get in touch with an experienced injury lawyer that understands the value of moving on with a financial settlement.
Auto Accident Lawyers Serving Lindenwold, New Jersey
Obeying traffic laws should be common sense for drivers, but there are reckless individuals that create significant danger on the roadways. Innocent victims may be left with life-changing injuries that require time off work and expensive medical treatments. If you find yourself in this situation, the best thing to do is speak with car accident lawyers that will ensure that you get the compensation you need.
Slip and Fall Accident Lawyers Serving Lindenwold, New Jersey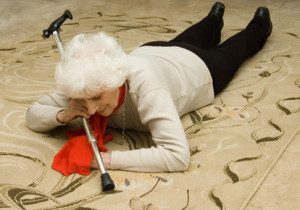 Property inspections are a necessary job that owners should carry out regularly to ensure safety of visitors. If there is a wet or damaged floor, broken handrail, or other problems that cannot immediately be taken care of, there must be a clear sign indicating the hazard. Otherwise, a slip and fall accident victim can sue for the physical and emotional complications resulting from the incident. If you have been hurt or embarrassed from falling on the property of another person or business, contact the accident lawyers in Lindenwold as soon as possible.
Medical Malpractice Lawyers Serving Lindenwold, New Jersey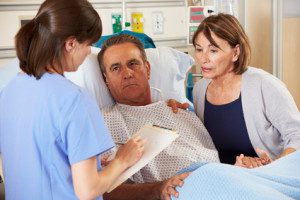 Admission into a medical facility always carries a small risk of something going wrong because human error is unpredictable. There are circumstances of neglect and mistreatment that are absolutely unacceptable in terms of professional care. Providing the wrong medication, failing to treat a serious condition, and injuries caused by a surgical mistake are valid reasons to pursue a settlement with the help of the personal injury lawyers in New Jersey.
Although slip and fall cases and auto accidents lead to many of the injuries suffered by victims in New Jersey, there are many other actions and situations that lead to personal harm and Lundy Law represents victims in these additional areas of practice, including:
An accident, no matter what type, is devastating for the victim who faces the task of overcoming the injuries and managing the pain, as well as for the victim's family who must assist in the recovery process while struggling to pay bills and manage expenses.  It is important to have an advocate who will fight for your rights, giving you the freedom to concentrate on getting better.  The experienced and compassionate attorneys at Lundy Law are committed to providing that service and will work to get justice for you.  In order to ensure that this happens, we have created our No Fee Assurance, which means that you do not pay any fees or costs unless we win your case for you.  We are ready to sit down with you and evaluate your case and legal options at your convenience.  Please call us at either 1-800-LundyLaw, or complete a free online consultation form to schedule a free and completely confidential consultation.
Looking for more information?
Give us a call at 1-800-LUNDY-LAW anythime you are involved in an accident at the fault of another person. We want to give you the professional guidance and help that you deseve to get through the tough time.