Lawnside, NJ Personal Injury Lawyers

It's difficult to prevent some of the most unfortunate events in life, such as a slip and fall accident resulting in a traumatic injury. Our personal injury lawyers serving Lawnside, NJ are here for victims in their time of need so that they are able to get their life back on track. We are experienced in getting settlements in the aftermath of auto accident and medical malpractice incidents that have caused serious hardships. Our reputable attorneys can make the difference between a significant financial struggle and completely moving on with your life.
Personal Injury Lawyers Serving Lawnside, New Jersey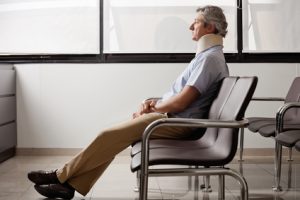 Involvement in any type of accident can result in emotional and physical suffering, medical expenses, and time away from work. Insurance companies treat you like a case number, but we want to make a real difference in the lives of innocent victims. If you take the opportunity to have our personal injury lawyers in New Jersey properly investigate the incident, there is a good chance that you will get a very worthwhile settlement so that you can resume your life.
Auto Accident Lawyers Serving Lawnside, New Jersey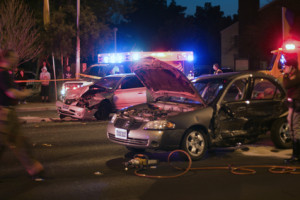 The risk of traveling in an automobile is limited when carefully obeying the traffic laws. Unfortunately, you could end up in an accident because of someone less responsible sharing the same roads. If you or a loved one have suffered from pain, expensive property damage, lost wages, and emotional trauma then you deserve to receive adequate compensation. Our car accident lawyers recommend avoiding the insurance companies so that you're able to recover a more significant amount of money.
Slip and Fall Accident Lawyers Serving Lawnside, New Jersey
Time and evidence are two of the most important factors in pursuing and winning a slip and fall claim. Negligence of a property owner that caused hazardous conditions can be almost impossible to prove without photographs and witness statements. Act quickly to get in touch with the accident lawyers in Lawnside to get started pursuing a settlement to cover your embarrassment, pain, suffering, lost wages, and medical expenses.
Medical Malpractice Lawyers Serving Lawnside, New Jersey
Safety should always be a high priority for any medical professional that is caring for a patient. A worsened condition, injury, or the untimely death are circumstances that can occur as a result of neglect or improper treatment. You may be left to helplessly endure lost wages, increased medical bills, physical pain, and mental anguish at the fault of the professional. Although the circumstances are unfortunate, it's important to stand up for yourself or your loved one with the help of our medical malpractice attorneys.
Although slip and fall cases and auto accidents lead to many of the injuries suffered by victims in New Jersey, there are many other actions and situations that lead to personal harm and Lundy Law represents victims in these additional areas of practice, including:
An accident, no matter what type, is devastating for the victim who faces the task of overcoming the injuries and managing the pain, as well as for the victim's family who must assist in the recovery process while struggling to pay bills and manage expenses.  It is important to have an advocate who will fight for your rights, giving you the freedom to concentrate on getting better.  The experienced and compassionate attorneys at Lundy Law are committed to providing that service and will work to get justice for you.  In order to ensure that this happens, we have created our No Fee Assurance, which means that you do not pay any fees or costs unless we win your case for you.  We are ready to sit down with you and evaluate your case and legal options at your convenience.  Please call us at either 1-800-LundyLaw, or complete a free online consultation form to schedule a free and completely confidential consultation.
Looking for more information?
Give us a call at 1-800-LUNDY-LAW anythime you are involved in an accident at the fault of another person. We want to give you the professional guidance and help that you deseve to get through the tough time.