Merchantville, New Jersey Personal Injury Lawyers

An unfortunate fact about most cases that our personal injury lawyers handle is that victims typically do not realize how much compensation they deserve. You have a right to pursue a settlement that covers emotional suffering, physical pain, stress, embarrassment, medical expenses, lost wages, and other personal inconveniences caused by your medical malpractice complication or slip and fall accident. We also have many years of experience helping Merchantville, NJ residents move on with their lives after involvement in a major auto accident. There is no case too complicated for us to handle if you take the initiative to consult with our attorneys in a timely manner.
Personal Injury Lawyers Serving Merchantville, New Jersey
It is foolish to allow the initial embarrassment or overwhelming stress of an accident stand in the way of getting justice for yourself or your loved one. Anytime there is a responsible party to blame for the circumstances that caused a serious injury, it is worth seeking the help of our personal injury lawyers in New Jersey. We are always eager to put our expertise and knowledge to good use making a positive difference in the lives of innocent victims that have nowhere else to turn.
Auto Accident Lawyers Serving Merchantville, New Jersey
The unavoidable trauma of a vehicle collision is worsened when you realize how many expenses you are faced with in the aftermath. An insurance settlement may only cover a fraction of the medical expenses, damage to your vehicle, and lost wages. Rather than settle for far less than you need, hire our car accident lawyers to represent your behalf to ensure that you are compensated with every dollar that you deserve.
Slip and Fall Accident Lawyers Serving Merchantville, New Jersey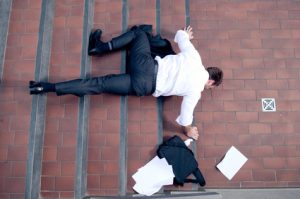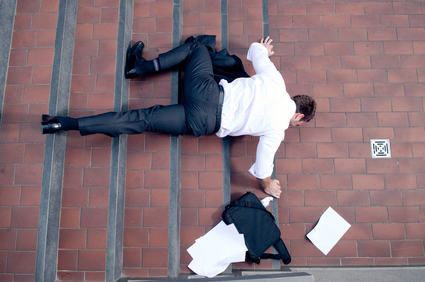 Responsible property owners typically have an insurance policy to cover any injuries sustained by visitors. Even if they are willing to admit their fault in not providing safe conditions, you may not get the money you deserve without the representation of our accident lawyers in Merchantville. Once we complete a thorough investigation the time of the incident and photographs at the scene, you can begin moving past the unfortunate incident with a financial settlement.
Medical Malpractice Lawyers Serving Merchantville, New Jersey
It's your right to receive adequate care anytime you are being treated by a medical professional. An error with medication, a misdiagnosis, or an injury sustained during surgery can cause serious complications that may even be fatal. The best thing you can do is consult a lawyer to find out how you can make a claim against the doctor or nurse that caused harm to you or a person that you care about.
Although slip and fall cases and auto accidents lead to many of the injuries suffered by victims in New Jersey, there are many other actions and situations that lead to personal harm and Lundy Law represents victims in these additional areas of practice, including:
An accident, no matter what type, is devastating for the victim who faces the task of overcoming the injuries and managing the pain, as well as for the victim's family who must assist in the recovery process while struggling to pay bills and manage expenses.  It is important to have an advocate who will fight for your rights, giving you the freedom to concentrate on getting better.  The experienced and compassionate attorneys at Lundy Law are committed to providing that service and will work to get justice for you.  In order to ensure that this happens, we have created our No Fee Assurance, which means that you do not pay any fees or costs unless we win your case for you.  We are ready to sit down with you and evaluate your case and legal options at your convenience.  Please call us at either 1-800-LundyLaw, or complete a free online consultation form to schedule a free and completely confidential consultation.
Looking for more information?
Give us a call at 1-800-LUNDY-LAW anythime you are involved in an accident at the fault of another person. We want to give you the professional guidance and help that you deseve to get through the tough time.