New Jersey Personal Injury Attorneys

The Negligence of others Leads to Serious Harm in New Jersey
When you are in an accident, it is difficult to step back from dealing with the consequences of the event to evaluate who really was at fault.  Often, the facts of the accident are not clear and it is only through an analysis of the surrounding circumstances that a determination can be made about who was responsible.  The experienced accident attorneys at Lundy Law can provide that evaluation and provide you with the answers that you need.
A person is negligent when he had a duty to act in a reasonable manner towards the accident victim, breached that duty by failing to act as another person under the same circumstances would have acted, and the breach of duty was the direct cause of actual harm.  Usually the harm is physical, but it can be emotional under specific circumstances.  Of course, this is a very simplified explanation of a complex subject, but the fact is that there are many different elements that lead to the determination of negligence and it requires attorneys with knowledge and experience to gather this evidence and present a compelling case.  At Lundy Law, we want to work with you to enforce your rights while easing the stress that accompanies a traumatic accident.
New Jersey Auto Accident Lawyers
A car accident may lead to serious health problems that require years of physical rehabilitation in order to reclaim even a part of your previous life.  It is important to realize that any settlement or jury award must include compensation that reaches far into the future in order to provide you with the funds to pay bills and provide some recognition of the pain and suffering that you have experienced.
New Jersey Slip and Fall Accident Attorneys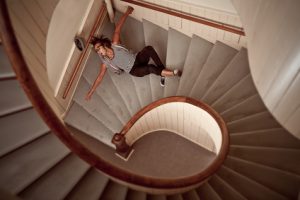 Although slip and fall accidents may appear to be less severe than many car accidents, the fact is that harm from this type of accident may be just as long-term as that experienced by the victim of a car crash.  The attorneys at Lundy Law understand this and will work with medical experts and economic experts so that the full extent of the injury and its ramifications is understand and factored into the settlement or jury award.
The experienced and knowledgeable attorneys at Lundy Law represent those harmed as the result of other people's negligence throughout New Jersey, specifically including:
If you have been in a car accident or been injured in a slip and fall then we are ready to sit down with you and evaluate your case.  We will help you understand the strengths of pursuing a legal action as well as discuss the potential downsides.  Our goal is to provide you with answers so that you can make an educated decision.  Once you decide that legal action is the best option for you and your family, we will advocate zealously on your behalf, fighting to get the relief that you deserve and the compensation that you need to move forward with your life.
Although car accident cases and slip and fall injuries are among the most common experienced by victims in New Jersey.  The negligent actions of third parties can lead to many different legal actions.  Lundy Law represents clients suffering as a result of:
Dealing with the physical struggles and emotional upheaval of an accident can overwhelm many people, especially if the insurance company representing the negligent party wants to make you settle quickly.  The skilled and compassionate attorneys at Lundy Law want to work for you so that you can focus on recovering from the accident.  Please call us at either 1-800-LundyLaw, or complete a free online consultation form so that we can evaluate your case and provide you with the legal strategies that may work for you and your family.  Our commitment to our clients has led us to create a No Fee Assurance so that you do not pay anything unless we win your case for you.
Looking for more information?
Give us a call at 1-800-LUNDY-LAW anythime you are involved in an accident at the fault of another person. We want to give you the professional guidance and help that you deseve to get through the tough time.