Cumberland County, New Jersey Personal Injury Attorneys

Car Accident Attorneys Serving Cumberland County, New Jersey
That moment after you have experienced the impact of a car accident, there are many things that pass through your mind, including the safety of anyone in the car with you, the need to call the police, the requirement for emergency medical treatment, and the logistics of getting your car repaired or replaced.  However, it is not until the immediate chaos of the accident has cleared that you may realize how far-reaching the consequences of the accident truly are.  Ongoing medical care may require significant investment of time and money, which means that not only are you faced with how to pay for everything, but also whether you can continue to work.  If your job requires physical labor, you may not be able to perform your duties at all.  The physical harm may lead to sleeplessness and depression taking an emotional toll on you and your loved ones.  It is important to have someone on your side who can give you the answers that you need while working with you to get the compensation that you deserve for the physical, emotional, and economic trauma that you have suffered as the result of another driver's negligence.
There are many causes of a car accident, but distracted driving, speeding, aggressive behavior, driving under the influence, or ignoring traffic conditions often have a role to play in serious accidents.  The skilled auto accident attorneys at Lundy Law know how to review law enforcement reports, witness statements, photos and videos, and collected evidence to evaluate your case and what outcomes are possible.  We also have independent investigators who will work to discover new information.  Our sole purpose is to fight for you and your rights.
The dedicated attorneys at Lundy Law are ready to fight for the compensation that you deserve because of the harm that was done to you through the negligent actions of a third party.  We represent clients throughout Cumberland County, including:
Bridgeton
Cedarville
Fairton
Milleville
Pleasantville
Rosenhayn
Shiloh
Slip and Fall Accident Attorneys in Cumberland County, New Jersey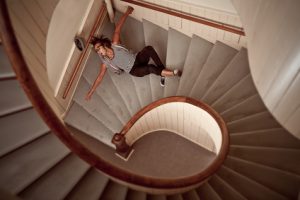 In addition to auto accidents, we work with many victims of slip and fall injuries, who have been harmed because somebody's negligence led to an unsafe surface.  Slip and fall accidents, which also include tripping on an obstacle that should not have been where it was, can happen on a wide variety of surfaces, including pavement, outdoor walkways, entryways, foyers, inside steps, or outside stairwells.  The hazards can be a temporary condition that was not addressed in a reasonable and timely manner, such as a spill or ice and snow, or a design defect, including stairs that were not built in accordance with applicable building codes or which were constructed with the wrong materials.  The knowledgeable personal injury attorneys at Lundy Law know how to analyze all of the facts of the accident to evaluate who was responsible for your injuries.  This may be more than one person depending upon the nature of the incident.
Lundy Law personal injury attorneys are committed to representing the rights of all victims of negligence or reckless behavior, including those injured through:
At Lundy Law, we have nearly fifty years of experience fighting for the rights of accident victims.  We have the answers that you need in order to move forward with the process of healing from your injuries. Our attorneys will evaluate your case and develop the legal strategy that will work best for you and your family.  In order to provide expert services to as many victims as possible, we offer a No Fee Assurance, where Lundy Law only gets paid if we win your case.  To schedule a free and confidential evaluation of your case, call us at 1-800-LundyLaw, or complete a free online consultation form.
Looking for more information?
Give us a call at 1-800-LUNDY-LAW anythime you are involved in an accident at the fault of another person. We want to give you the professional guidance and help that you deseve to get through the tough time.