Burlington County, New Jersey Personal Injury Attorney

If You've Been in an Accident, You Need Experienced Personal Injury Attorneys Fighting for You
An accident can alter the course of your life.  The immediate trauma of the event may consume your time and energy, but it is critical to focus on what is going to happen in order to be prepared to protect your interests.  The experienced personal injury attorneys at Lundy Law are ready to fight on your behalf.
Burlington County, New Jersey Car Accident Attorneys
After a car accident, you may face emergency medical treatment, long-term medical care, physical therapy, and even counseling to deal with the trauma of the accident.  In addition, the debilitating pain of the injuries that you suffered will negatively impact your quality of life.  It is important to recognize these issues soon after the accident in order to accurately calculate the amount of damages that you need to recover from the accident.  However, there are other considerations as well.  Your injuries may not allow you to go back to the job that you had before the accident or you may only be able to return in a restricted capacity or on a part-time basis.  The trauma that you suffered might prevent you from advancing in your career the way that you would have before the accident.  Family members may have to quit their jobs or reduce their workload in order to provide you with physical and emotional assistance.  All of this leads to far more damages than most people realize when the insurance company is offering a quick settlement.  This is where having Lundy Law in your corner can make a critical difference.
Burlington County, New Jersey Slip and Fall Accident Attoneys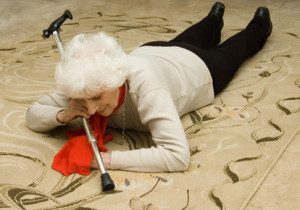 A slip and fall accident may seem like a fairly straightforward case; however, there are many different elements that must be proven in order to succeed. The responsible party must have had knowledge of the hazard and the opportunity to correct it in many cases, the injured party must not have been more than fifty percent responsible for the accident, the person in control of the surface on which the slip and fall occurred must have had a duty to the victim, and many other complex issues must be analyzed.  The personal injury attorneys at Lundy Law have the extensive knowledge and real-world experience to present the best possible case on your behalf.
Lundy Law Represents Clients in Burlington County, New Jersey
The dedicated attorneys at Lundy Law are ready to fight for the compensation that you deserve because of the harm that was done to you as the result of an auto collision, slip and fall accident, or other traumatic event.  We represent clients throughout Burlington County, including:
With nearly fifty years of experience zealously advocating on behalf of our clients, the law firm of Lundy Law fights for the interests of our clients who have been injured because of the negligence of third parties.  Some of the other areas of practice include:
The terrible consequences of an accident are difficult to imagine if you have not experienced it yourself.  Once you are caught up in the middle of this type of trauma, it may be hard to admit that you need help, but we are here to fight for you.  We will sit down and discuss what happened and evaluate the different potential outcomes and what strategy works for you and your family.  Our goal is to provide you with answers and information and then work with you on a solution.  In order to be certain that everyone receives the legal help that they deserve, we provide a No Fee Assurance, where our clients only pay fees and costs when Lundy Law wins their case for them.  To schedule a time to speak with us about your case, please call us at 1-800-LundyLaw, complete a free online consultation form.
Looking for more information?
Give us a call at 1-800-LUNDY-LAW anythime you are involved in an accident at the fault of another person. We want to give you the professional guidance and help that you deseve to get through the tough time.