Cape May County, New Jersey Personal Injury Attorneys

A car accident involves moments of panic, coupled with a long period of struggle about how to manage the stress of the aftermath of the collision.  It is easy to listen to the insurance company representative for the driver who caused the accident, who most likely is offering a specific dollar amount and asserting that this is the best that you will receive.  Before you listen to the people who are acting to minimize the damage done by the negligent wrongdoer, you should come to talk to the Personal Injury Attorneys at Lundy Law, who can evaluate your case and offer the legal remedies available to you.
Car Accident Attorneys in Cape May County, New Jersey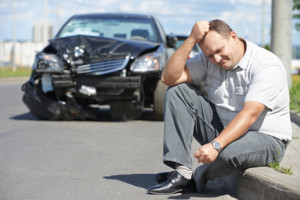 After a car accident where you have been injured, it is necessary to find an attorney who will represent your interests in negotiating with the representative for the negligent party, but who also is prepared to build a strong case and go to trial.  In addition, you need skilled attorneys   who are committed to fighting for you.  As advocates for victims who have harmed in an accident, Lundy Law attorneys have nearly fifty years of getting the best possible results.
The dedicated attorneys at Lundy Law have the skills and the commitment to listen to the facts of your case and develop the best possible legal strategy for you and your family.  Our lawyers will provide an honest assessment of what financial settlement may be likely in an accident like yours.
If you have been injured in an accident caused by the negligence of another person, Lundy Law attorneys are ready to obtain the best outcome for you.  We represent victims throughout Cape May County, including:
Avalon
Cape May
Mount Pleasant
North Wildwood
Ocean City
Sea Isle City
Stone Harbor
Wildwood
Wildwood Crest
Slip and Fall Accident Attorneys in Cape May County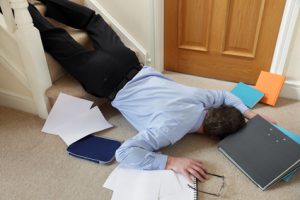 Another common type of accident from which New Jersey victims suffer is the slip and fall.  These incidents occur when the owner or manager of a property neglect the surfaces and a person slips, or trips, and falls.  The danger may arise when a manager fails to arrange for the snow and ice remaining in a parking lot after it has been plowed to be removed.  When that becomes a slip hazard in the main walking area between the parking spots and the entrance to the store, then it is critical to have the right attorneys to find the evidence to prove that the manager had the opportunity to make the walkway safe for visitors and did not do so.  The reason behind the lack of action does not matter as long as the elements of negligence have been established.
Although auto accidents and slip and fall events lead to many of the victims who seek the legal expertise of Lundy Law attorneys, there are many other incidents where one person's wrongful acts have devastating effects.  As part of our personal injury practice, we have nearly five decades of history in getting positive results for victims in the following practice areas:
As the victim of a terrible accident, it may be difficult to know where to turn for help in getting the compensation that you need to pay your bills and afford ongoing medical treatment and rehabilitation in order to work towards enjoying your life again.  At Lundy Law, our seasoned team of legal professionals will provide you with an honest evaluation of your case and help you understand what you can expect in a negotiated settlement versus a jury award.  In order to make this service available to you without stretching finances that may already be tight, we offer a No Fee Assurance, where you only pay our fees and costs when we win your case for you.  To schedule a free and confidential evaluation of your case, call us at 1-800-LundyLaw, or complete a free online consultation form.
Looking for more information?
Give us a call at 1-800-LUNDY-LAW anythime you are involved in an accident at the fault of another person. We want to give you the professional guidance and help that you deseve to get through the tough time.