Monmouth County, New Jersey Personal Injury Attorneys

Every day, hundreds of people are injured in car accidents throughout New Jersey.  These accidents may involve a simple bump when the car behind you did not stop fast enough for a traffic jam on Monmouth County Road 1 or it could be as serious as a head-on collision with a wrong-way driver on Interstate 195.  Regardless of how it happened, if you were injured, you need the skilled attorneys at Lundy Law, who will fight for the best possible outcome for you.
Auto Accident Attorneys in Monmouth County, New Jersey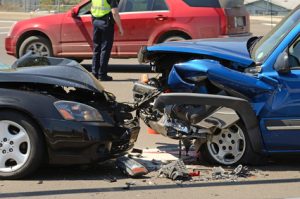 After a car accident, your immediate concern should be the safety and wellbeing of yourself and everyone in the car with you.  Getting necessary medical treatment should be a priority.  However, it is important to contact an experienced auto accident attorney as soon as possible in order to maximize the preservation and gathering of evidence and provide a strong force to deal with the insurance company representative for the wrongdoer.  The people who will contact you right away have years of experience in settling accident cases for as little compensation as possible.  It is important to present a strong response to the initial offer and the auto accident attorneys at Lundy Law can do that.
There are many ways to ensure a strong case, including interviewing witnesses, investigating the scene of the accident, researching business records and building codes, and utilizing accident recreation specialists to create a compelling visual for the jury in a trial, if it becomes necessary.  The attorneys at Lundy Law understand how to advocate on behalf of accident victims in order to make sure that they get justice.
When you have been involved in an accident, it is critical that you have someone who has the knowledge and expertise to advocate on your behalf.  The dedicated attorneys at Lundy Law are committed to working with you to achieve the best result possible.  We represent clients throughout Monmouth County, including:
Allenhurst
Allentown
Asbury Park
Belmar
Bradley Beach
Brielle
Eatontown
Englishtown
Fairhaven
Farmingdale
Freehold
Long Branch
Matawan
Monmouth Beach
Ocean Port
Neptune City
Red Bank
Sea Bright
Spring Lake
Slip and Fall Accident Attorneys in Monmouth County, New Jersey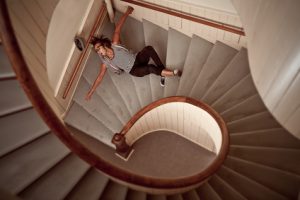 Although people are injured in car accidents every day, there also are thousands of injuries from slip and fall accidents.  These accidents happen when there is a hazard on a surface over which it is expected that people will walk.  Although they typically are referred to as "slip and fall" accidents, these types of cases may include tripping over something, including loose tiles, protruding carpeting, improperly secured extension cords, or any other hazard that a reasonable owner or manager would have corrected.  There are different elements that must be proven in a slip and fall case, including that the owner had a duty to the person who was injured, that duty was breached, and the breach was the actual cause of a verifiable injury.  Therefore, if you were in a place where you were, or should have been, expected to be and fell and were injured as the result of a hazard that could have been remedied, you may have a case.  Our experienced personal injury attorneys will discuss what happened to you and provide an evaluation about possible legal remedies that you could pursue.
Negligence can lead to serious harm in many different actions, including:
Accidents can lead to a loss of employment, ongoing medical rehabilitation, mounting bills, and debilitating pain and suffering.  It is critical to have the right legal representatives who will fight for your rights and protect your interests.  The attorneys at Lundy Law will sit down with you and discuss your case, making certain that you understand your legal options based on a detailed case evaluation.  We want to be sure that everyone who needs our help have the opportunity to get it, so we offer a No Fee Assurance, where we do not get paid until we win your case for you.  To schedule a time to speak with us about your case, please call us today at either 1-800-LundyLaw, or complete a free online consultation form.
Looking for more information?
Give us a call at 1-800-LUNDY-LAW anythime you are involved in an accident at the fault of another person. We want to give you the professional guidance and help that you deseve to get through the tough time.