Gloucester County, New Jersey Personal Injury Attorneys

How Can an Experienced Attorney Help You in Gloucester County, New Jersey?
As an accident victim, you probably have many questions.  Who was responsible for the accident?  What obligations do you have as an injured victim?  How will all of the medical bills and other expenses get paid?  Should I accept the settlement being offered by the insurance company? How will hiring an experienced personal injury attorney help my case?
Gloucester County, New Jersey Auto Accident Attorneys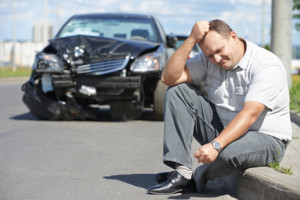 The fact is that the insurance company knows that you are overwhelmed by what has happened and its representatives are hoping that you consider all the questions and concerns and decide that it is easier to resolve this as quickly as possible.  However, this will benefit nobody but the insurance company.  The experienced attorneys at Lundy Law will evaluate what happened during your accident, including the factors leading up to the event itself.  We will help you understand your legal rights and will fight on your behalf.  In addition, we immediately will begin to gather evidence and document the scene.  This may be critical where the environment is subject to rapid changes.  Getting physical evidence and witness statements will play a significant role in the settlement offered by the insurance company or the damages awarded by a jury.
Gloucester County, New Jersey Slip and Fall Attorneys
Many times, when a person is injured in a slip and fall case, he or she may decide that it was nobody's fault, but often this is completely untrue.  Of course, there are times when a loose shoelace or a moment's distraction can lead to an injury that is not the result of anybody's negligence.  However, slip and fall accidents often are the result of a hazard that could have been corrected.  Did the building owner ensure that the steps were built with the correct rise and run?  Was there a protocol in place to place mats or rugs down in entrance areas when the weather led to water being brought into the store and creating an exceedingly slippery surface?  The number of different situations where the third-party responsible for the property did not take the appropriate actions are far too numerous to mention, but the fact is that an investigation into the accident frequently will reveal a hazard that could have been corrected before you were injured.  At Lundy Law, we understand how to analyze the circumstances surrounding the accident in order to determine who was at fault.  Many times, there are a number of causes that acted together to lead to the severe injury that you experienced.
The dedicated attorneys at Lundy Law are ready to fight for the compensation that you deserve because of the harm that was done to you.   We represent clients throughout Gloucester County, including:
The negligence of people and businesses lead to many different types of harm, including auto accidents and slip and fall injuries.  At Lundy Law, we represent victims who suffered devastating injuries as a result of many different wrongful acts, including:
When you have been involved in an accident, struggling through the day is a challenge without having to worry about how the bills are going to get paid and what impact your injuries are going to have on your family.  Lundy Law has been removing the burden of dealing with the legal matters from victims for nearly fifty years.  We are skilled at evaluating what happened at an accident site and developing the best strategy for you and your loved ones.  In order to remove the worry of how to pay for our services, we have created the No Fee Assurance where you do not pay unless we win your case for you.  To schedule a free and confidential consultation, please call us at 1-800-LundyLaw or complete a free online consultation form.
Looking for more information?
Give us a call at 1-800-LUNDY-LAW anythime you are involved in an accident at the fault of another person. We want to give you the professional guidance and help that you deseve to get through the tough time.