Lehigh County, Pennsylvania Personal Injury Attorneys

The Negligence of Others can have Serious Consequences
It is hard to understand for someone who has not been through it, but the careless actions of an individual or company who had a duty to behave in a reasonable manner can alter the course of another person's life when that duty is breached.  As personal injury attorneys, the lawyers at Lundy Law have seen the devastation that is wrought by this negligence first-hand and we are committed to doing everything possible to help the victims of these tragic accidents.
Whether you have been injured in a slip and fall accident, a car collision, or another devastating event caused by the actions of a third-party, you probably are looking for answers and someone who can help ease the burden that you assumed the moment the accident happened.   At Lundy Law, we have nearly fifty years of experience in helping those who have been harmed to hold the responsible parties accountable for the devastation that they caused.
Lehigh County, Pennsylvania Slip and Fall Accident Attorneys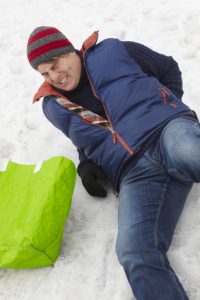 If you have slipped, or tripped, and fallen, you may have experienced broken bones, serious head trauma, neck and back injuries, or dislocated joints, among other injuries.  These types of accidents can cause injuries that take years to heal, if they do at all.  It is important to have an attorney who understands the severity of the injury and understands how to collect the evidence necessary to get the help that you need to recover from the harm that you suffered.  This means retaining experienced slip and fall accident attorneys like those at Lundy Law.  We know that it is imperative to act immediately and we have the skill and the dedicated investigators to ensure that you have the best case possible when you pursue the legal options available to you.
The dedicated attorneys at Lundy Law represent victims of third-party negligence throughout Lehigh County, Pennsylvania including:
Lehigh County, Pennsylvania Car Accident, Auto Accident Attorneys
Although it may seem like it is important to hire an attorney immediately after a car accident, it is important to recognize that some attorneys are focused on the rights of the victims while others are not.  At Lundy Law, our main goal is getting victims of negligent car accidents the compensation that they need to pay for necessary medical treatment, physical rehabilitation, wage replacement, and possible career training if a previous job no longer is feasible.  In addition, a victim who has suffered debilitating harm deserves the funds to which he is entitled for pain and suffering.  The knowledgeable and compassionate attorneys at Lundy Law know how to evaluate your situation to determine the best strategy for your individual case.
In addition to slip and fall actions and car accident cases, Lundy Law has decades of experience in fighting for the rights of those who have been harmed in many different situations, through no fault of their own, including:
In the aftermath of a car accident, slip and fall, or other event that led to serious harm for you or a loved one, the legal possibilities that exist may not be something that you have considered.  However, time is of the essence in a personal injury matter, in terms of both the time in which to file a legal case and how long the evidence will be preserved.  It is crucial to get qualified help on your side as soon as possible.  The lawyers at Lundy Law are ready to fight for you.  We offer answers and options.  In order to make sure that everyone who has been harmed as the result of the negligence of another gets the representation that they deserve, we offer this with a No Fee Assurance, meaning that we only get paid if we win your case.  To schedule a free and confidential consultation, please call us at either 1-800-LundyLaw, or complete a free online consultation form.
Looking for more information?
Give us a call at 1-800-LUNDY-LAW anythime you are involved in an accident at the fault of another person. We want to give you the professional guidance and help that you deseve to get through the tough time.