Emmaus, Pennsylvania Personal Injury Lawyers

Taking care of a growing family is almost impossible when faced with the financial losses associated with an auto accident. All types of unfortunate incidents have the potential to occur without any warning no matter where you live. Trust in the expertise of our personal injury lawyers to make sure that your family does not have to suffer simply because a responsible entity is trying to escape the blame.
If you've found yourself seriously injured because of a slip and fall accident, we have a team of injury lawyers in Pennsylvania that are experienced with helping victims receive the settlements they deserve. There is no one more valuable when it comes to providing answers to questions and victim representation than our accident lawyers in Pennsylvania.
Personal Injury Lawyers Serving Emmaus, Pennsylvania
No one out in the world is an exception to the possibility of being injured in an unexpected accident. Working closely with an experienced injury lawyer in Pennsylvania is sometimes the only way to make sure the responsible person is held accountable for your hardships.
Auto Accident Lawyers Serving Emmaus, Pennsylvania
The daily automobile commute is not without risk of a collision, even if you're very careful to obey all of the laws. Another driver that disregards common sense and safety can turn your entire world upside down by being reckless behind the wheel. No matter how severe you believe your injuries to be, our auto accident attorney urges all victims to have a professional examination after any collision. You'll be able to rest easy knowing that our accident lawyers in Pennsylvania are here to make sure you are reimbursed by the guilty driver or their insurance company for all expenses and suffering.
Slip and Fall Accident Lawyers Serving Emmaus, Pennsylvania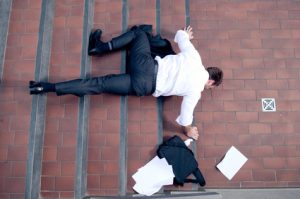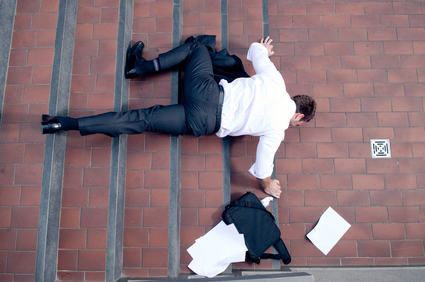 Our personal injury lawyers in Pennsylvania advise victims that unless you are behaving recklessly, you shouldn't ever feel that you are responsible for falling down on property that is poorly maintained. Even a minor bump has the potential to result in a major injury that requires ongoing medical examinations and treatment. Pain, suffering, and any medical expenses will be taken care of by the person or business responsible if you turn to the expertise of our slip and fall accident lawyers.
Medical Malpractice Lawyers Serving Emmaus, Pennsylvania
It seems like every single day there is a new victim in the news that was misdiagnosed, neglected, or mistreated by someone employed to provide care to patients. There is no reason to feel helpless or defeated simply because you or someone in your immediate family have been impacted by a similar situation. We have a medical malpractice attorney that understands the laws and procedures necessary to get a monetary settlement awarded to victims in need. The sooner you get in touch with our personal injury lawyers in Pennsylvania, the faster you will see the results regarding your unique case.
Other Practice Areas in North Wales, PA
Our attorneys represent clients injured in other types of cases, including:
If you are the victim of someone else's negligence, the Personal Injury Attorneys at Lundy Law want to help you get your life back to normal. Our proven track record of success speaks for itself when we say we provide excellent legal services for our clients.  Call us today at 1-800-LundyLaw for a consultation.
Looking for more information?
Give us a call at 1-800-LUNDY-LAW anythime you are involved in an accident at the fault of another person. We want to give you the professional guidance and help that you deseve to get through the tough time.