Mountainville, PA Personal Injury Lawyers

A full team of accident lawyers in Pennsylvania provide experienced legal representation for innocent victims that need advice. Whether you're unable to work and need help with a complicated disability claim, or you're dealing with hardships related to a slip and fall accident, you can count on Lundy Law. Our practice reaches out to local residents in the Mountainville, PA area.
Finding the right personal injury attorney when you've become the victim of an auto accident is vital to getting the money you need. Not only do our injury lawyers understand the fine details of the law, we know exactly how to fight and win many different types of cases.
Personal Injury Lawyers Serving Mountainville, Pennsylvania
It is really unfortunate that unexpected injuries in life have the ability to completely alter the financial situation of a family. The help of our personal injury lawyers is the best way to get back on your feet with a settlement to cover lost wages and doctor bills. Getting this help is an opportunity to focus on recovering from physical and emotional trauma while our injury lawyers work to build a strong case.
Auto Accident Lawyers Serving Mountainville, Pennsylvania
Traffic laws are set in place to ensure that drivers are less likely to end up in a collision. There are always people that fail to observe the rules by driving recklessly or operating a vehicle under the influence. Our auto accident lawyers are able to use these circumstances to help you overcome hardships caused by injuries or accidental death with a monetary settlement. It is an important time to spend in recovery with family by hiring accident lawyers in Pennsylvania to handle the legal details.
Slip and Fall Accident Lawyers Serving Mountainville, Pennsylvania
If you're a clumsy person, it's not that unusual to stumble over your own feet from time to time. Any time it happens on someone else's property due to some type of negligence to provide safe conditions, you have a case for our slip and fall accident lawyers.
Medical Malpractice Lawyers Serving Mountainville, Pennsylvania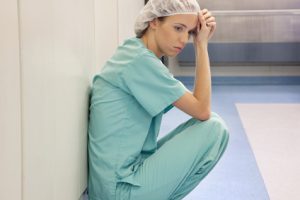 Improper treatment or a failure to provide treatment at all are cases that you need to bring to the personal injury lawyer in Pennsylvania. Tragic consequences such as permanent disability or accidental death have the potential to change the lives of an entire family without a medical malpractice attorney working to get a settlement. It is a long and complicated process, but our team is here to make sure that you can focus on getting better while we work on the details.
Other Practice Areas in North Wales, PA
Our attorneys represent clients injured in other types of cases, including:
If you are the victim of someone else's negligence, the Personal Injury Attorneys at Lundy Law want to help you get your life back to normal. Our proven track record of success speaks for itself when we say we provide excellent legal services for our clients.  Call us today at 1-800-LundyLaw for a consultation.
Looking for more information?
Give us a call at 1-800-LUNDY-LAW anythime you are involved in an accident at the fault of another person. We want to give you the professional guidance and help that you deseve to get through the tough time.