Catasaugua, Pennsylvania Personal Injury Lawyers

When you are the victim of an auto accident or suffer an unfortunate slip and fall accident on someone else's property, you can feel confident that Lundy Law is on your side. We welcome all Catasaugua, Pennsylvania residents to take advantage of the advice and representation provided by our personal injury lawyers. Feel free to give us a call if you're struggling with a disability claim or want help filing an appeal to finally get your case approved. It's our privilege to use our years of experience fighting for the compensation due to our valuable clients.
Some people that are involved in a major auto accident or suffer a medical malpractice injury are left with permanent disfigurement. In this type of circumstance, our injury lawyers serving Pennsylvania offer guidance filing a disability claim while also working toward getting you a worthwhile settlement.
Personal Injury Lawyers Serving Catasaugua, Pennsylvania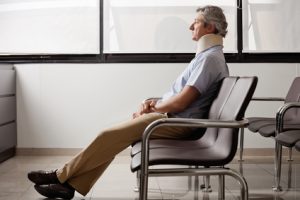 When you have experienced a life-altering injury because another person was negligent or neglectful, Lundy Law will make sure that you have an injury lawyer in Pennsylvania providing a valuable resource for recovering as much money as possible.
Car Accident Lawyers Serving Catasaugua, Pennsylvania
No matter what type of vehicle you drive, it is required for all drivers to have the state minimum insurance to cover the aftermath of any accidents. However, if you are involved in a collision because another driver was texting, drinking, or not paying attention, then you need car accident lawyer to make sure you get the biggest settlement possible. Failing to have the auto accident lawyers in Pennsylvania helping with your case could mean taking on heavy financial responsibilities without the assistance you need.
Slip and Fall Accident Lawyers Serving Catasaugua, Pennsylvania
It is humiliating to get hurt falling down in a public place, or even in front of just a few other people. Rather than try to tough through the situation alone, you need to seek a professional consultation with our personal injury lawyers in Pennsylvania to find out how you should proceed. With the assistance of our slip and fall accident attorneys on our team, the responsible entity will have to cover all of your losses and suffering related to the avoidable incident.
Medical Malpractice Lawyers Serving Catasaugua, Pennsylvania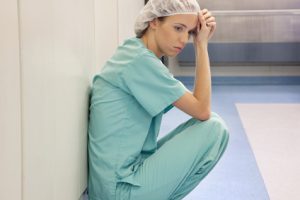 Any individual that chooses the medical field for their profession understands the importance of making smart, fast decisions. Whenever a patient is neglected or given the wrong treatment, the consequences can be life-altering in a negative way. This is why Lundy Law has medical malpractice lawyers that truly care about making things right for the client by taking action against the entity responsible. Whether you have a few questions or you're ready to seek a settlement, the personal injury lawyer in Pennsylvania will be there for you.
In addition to slip and fall actions and car accident cases, Lundy Law has decades of experience in fighting for the rights of those who have been harmed in many different situations, through no fault of their own, including:
If you are the victim of someone else's negligence, the Personal Injury Attorneys at Lundy Law want to help you get your life back to normal. Our proven track record of success speaks for itself when we say we provide excellent legal services for our clients. Call us today at 1-800-LundyLaw for a consultation.
Looking for more information?
Give us a call at 1-800-LUNDY-LAW anythime you are involved in an accident at the fault of another person. We want to give you the professional guidance and help that you deseve to get through the tough time.