Allentown Pennsylvania Personal Injury Attorneys

If you are a resident in the Allentown, Pennsylvania area and have fallen victim to any type of personal injury, you deserve adequate legal representation. Our attorneys have over 50 years of experience building a solid reputation of helping clients get compensation when they are not at fault. Anytime you're involved in an auto accident and need a personal injury attorney, turn to Lundy Law for guidance.
We are passionate about getting justice for clients when no other law firm is willing to handle the tough cases. Every person deserves legal representation if they are the victim of any wrongdoing or neglect. Contact us for help filing your disability claim or pursuing action against a guilty party that caused turmoil in your life.
Auto Accident Attorneys in Allentown Pennsylvania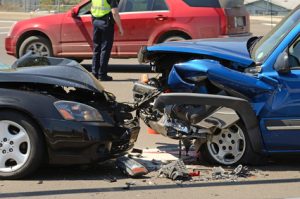 Reckless drivers create unsafe travel conditions that can leave a person in a major accident in the blink of an eye. You don't have to be a helpless victim if you turn to Lundy Law to investigate the wreck and build a case against the at-fault driver. Never agree to a settlement offer from the other driver or an insurance company without letting our auto accident attorney evaluate the circumstances of the incident. The responsible person owes you for the trauma, property damage, and any medical expenses resulting from their behavior.
Slip and Fall Accident Attorneys in Allentown Pennsylvania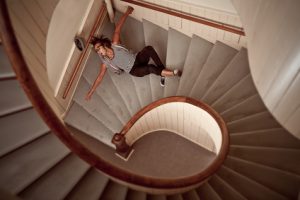 Spilled liquids, uneven flooring, or defective stairs are an example of conditions that lead to a slip and fall accident. It is the property owner's sole responsibility to make sure that their conditions are safe from potential hazards. If the accident was not your fault, you shouldn't have to deal with pain, suffering, lost income from missed work, and medical expenses. Let our slip and fall accident attorney investigate the incident so that we can help you get compensation from the accountable party.
Nursing Home Abuse Attorneys in Allentown Pennsylvania
Elderly loved ones enter assisted living facilities with the expectation of care by a patient and understanding staff. It's heartbreaking to find out your family member is enduring neglect and abuse by their caretakers. Whether it is due to under-staffing or untrained employees that do not know how to provide adequate care, there is no excuse for suffering. Our nursing home abuse attorney is here to build a case to compensate the unfortunate emotional, physical, and financial suffering of your family member.
Medical Malpractice Attorneys in Allentown Pennsylvania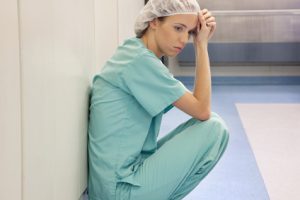 Patients enter emergency rooms and care facilities with the faith in professional help when they're in need. People put trust and faith in the expertise of medical professionals to give a proper diagnosis and treatment without a second thought. A simple mistake prescribing the wrong medication or misdiagnosing an illness can cause a patient major suffering and sometimes death. Anytime a condition takes a turn for the worse after receiving treatment, it's worth pursuing legal counsel. Our medical malpractice attorney knows how to navigate the complicated details and take action against the responsible provider.
Social Security Disability Attorneys in Allentown Pennsylvania
It is a difficult adjustment period in a person's life when they are unable to continue working due to a disability. The application process itself is confusing and leads to a long road of denials while suffering without basic necessities. Potential recipients of Social Security benefits endure hardships related to the delays in acceptance, but this does not have to be the case. The Social Security Disability attorney at Lundy Law understands the frustration and wants to help you with the process. We're here to answer your questions and file an appeal if it is necessary.
Dog Bite Injury Attorneys in Allentown Pennsylvania
In Pennsylvania, a dog owner must be in compliance with the animal control law at all times. A decision to own a dog that has the potential to attack another person is a risk the owner must be willing to compensate for. The victim suffers not only pain and disfigurement, but often emotional scars and trauma linger in result. Any adult or child that has sustained a wound from another person's pet needs the guidance of our dog bite injury attorney to pursue action.
Worker Compensation Attorneys in Allentown Pennsylvania
An accident at work is the responsibility of the employer, no matter what caused the injury. They must ensure the precautions necessary to maintain employee safety at all times. Do not worry or delay your filing with concerns over potential job loss for pursuing your case, especially if you have suffered a major disfigurement. Our worker compensation attorney regularly deals with tough cases to get clients awarded money they deserve to take care of medical fees, emotional distress, and reimbursement for time out of work.
While many of the personal injury cases that we handle arise out of auto accidents or slip and fall incidents, there are many different types of negligence that leads to harm.  We represent victims who have been harmed as a result of somebody else's wrongdoing in the following areas:
As a person who has been harmed in an accident, you might be struggling with managing the payment of your bills while trying to meet your family obligations at the same time as you are getting necessary medical treatment.  The compassionate and dedicated attorneys at Lundy Law can answer your questions and provide an evaluation of your case that provides you with your potential legal remedies.  We offer all of these things to accident victims with a No Fee Assurance, where you only pay our fees and costs when we win your case.  To schedule a free and confidential evaluation of your case, call us at 1-800-LundyLaw, or complete a free online consultation form.
Looking for more information?
Give us a call at 1-800-LUNDY-LAW anythime you are involved in an accident at the fault of another person. We want to give you the professional guidance and help that you deseve to get through the tough time.