Center Valley, Pennsylvania Personal Injury Attorneys
When you take your accident and injury case to the experts at Lundy Law, you'll be provided with over 50 years of relevant experience. The personal injury attorney assigned to your case will make sure that you understand your rights and provide the representation you need to recover the amount your case is worth. No victim deserves to feel that they are at-fault or that their slip and fall accident is not worth pursuing justice. We handle all types of cases and scenarios, from filing your disability claim to ensuring due compensation in the aftermath of a major auto accident.
Personal Injury Attorneys Serving Center Valley, Pennsylvania
Anyone that has suffered an injury because of another person's lack of responsibility can understand the importance of having someone they can turn to for help. We have an injury lawyer in Pennsylvania that is always up for a challenging case, especially on behalf of a victim that is suffering. Our lawyers find a great privilege in making a difference in the lives of beloved clients and their families that are dealing with unfortunate circumstances.
Auto Accident Attorneys Serving Center Valley, Pennsylvania
Never trust an insurance adjuster to stand by your side to reimburse you for all expenses related to a vehicle collision. A typical victim is faced with medical expenses, repair or replacement of their vehicle, missed work, and the possibility of permanent disfigurement. The insurance company may try to get by only paying a percentage, but our accident lawyers in Pennsylvania make sure you get everything you deserve.
Slip and Fall Accident Attorneys Serving Center Valley, Pennsylvania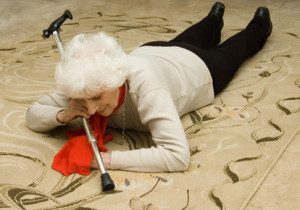 Too many people that fall down and get seriously hurt fail to consider filing a claim against the property owner. Once you explain your case to the personal injury lawyer in Pennsylvania, we'll start an investigation to determine if it is a valid case to pursue. If circumstances prove that they neglected to provide safe conditions or indicate that there is a hazard, you could be looking at a reasonable settlement to recover from your pain and embarrassment.
Medical Malpractice Attorneys Serving Center Valley, Pennsylvania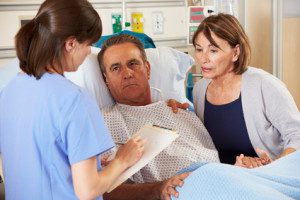 Every single health care provider has a great responsibility to use sound judgement and medical knowledge to provide the best treatment to patients. You do not have to settle for neglect, poor treatment, or any other problems that occurred at a time that you were under professional care. The only way to get justice for yourself and ensure the safety of future patients is to report the incident to one of our attorneys.
Although slip and fall cases and auto accidents lead to many of the injuries suffered by victims in the city of Center Valley, there are many other actions and situations that lead to personal harm and Lundy Law represents victims in these additional areas of practice, including:
Give us a call at 1-800-LundyLaw anytime you are involved in an accident at the fault of another person. We want to give you the professional guidance and help that you deserve to get through the tough time.