Schnecksville, PA Personal Injury Attorney

Every person is protected under the law when they become the victim of an injury at the fault of someone else. Our personal injury lawyers serving Schnecksville, PA provides an outlet to ask the tough questions and to find out how to proceed with filing a legal claim. Whether you've been the hurt during a medical malpractice incident or suffered a slip and fall accident in a grocery store, it's important that you hire an injury lawyer in Pennsylvania that understands how to win a settlement and file a disability claim.
It isn't uncommon to find yourself or a loved one involved in an auto accident considering how hazardous it is to be on the road with other drivers. If you end up seriously injured, it's in your best interest to consult our accident lawyers in Pennsylvania to make sure you are able to reach the valuable settlement you deserve. You are entitled to compensation for any medical expenses, time off of work, pain, suffering, and property damage incurred.
Personal Injury Lawyers Serving Schnecksville, Pennsylvania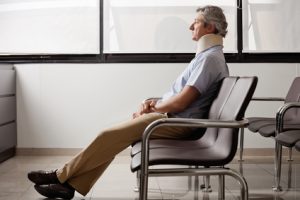 Insurance companies and other parties responsible for paying victims after an accident always try to escape the burden of losing money. All you need is an experienced injury lawyer to prove your case so that you're awarded the money you need to overcome a negative incident.
Auto Accident Lawyers Serving Schnecksville, Pennsylvania
The moment you find yourself in a car wreck, it's understandable that you'll be overcome with stress. Don't allow the other driver or their insurance company try to take advantage of the situation before you have time to speak with an auto accident attorney. Our accident lawyers in Pennsylvania are ready to take over the investigation and negotiations to make sure you're compensated justly.
Slip and Fall Accident Lawyers Serving Schnecksville, Pennsylvania
Failing to take immediate action when you've become seriously injured after falling down gives too much opportunity for the person responsible to clean up. Evidence at the scene is the most valuable tool our personal injury lawyers have toward winning your case. Act fast so that our slip and fall accident attorneys ares able to easily prove negligence to provide a safe walking environment for visitors.
Medical Malpractice Lawyers Serving Schnecksville, Pennsylvania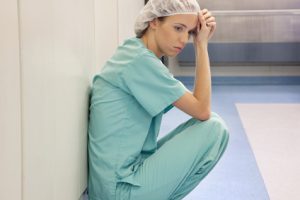 A doctor or nurse with years of experience will admit that there are occasional mistakes made with patient treatment. Injuries and accidental death that occur due to their negligence or a misdiagnosis is a case you need to bring to a personal injury lawyer. Our medical malpractice attorneys have been winning these complex cases in favor of victims that would otherwise be suffering.
Other Practice Areas in North Wales, PA
Our attorneys represent clients injured in other types of cases, including:
If you are the victim of someone else's negligence, the Personal Injury Attorneys at Lundy Law want to help you get your life back to normal. Our proven track record of success speaks for itself when we say we provide excellent legal services for our clients.  Call us today at 1-800-LundyLaw for a consultation.
Looking for more information?
Give us a call at 1-800-LUNDY-LAW anythime you are involved in an accident at the fault of another person. We want to give you the professional guidance and help that you deseve to get through the tough time.