Coopersburg, Pennsylvania Personal Injury Lawyers

Imagine how devastating it is to become the victim of an incident that leaves you permanently disfigured and unable to provide for the ones you love. Our Coopersburg, PA personal injury lawyers specialize in many different case types to help you get a monetary settlement while you focus on healing. Our accident lawyers in Pennsylvania understand details of the law and are able to help you with a disability claim or settlement case.
If you've been hit in an auto accident or suffered an injury due to a slip and fall accident, then you need our injury lawyers in Pennsylvania by your side. We work together as a team to make sure that you get the highest settlement possible so that you're not left in debt from expenses and lost wages.
Personal Injury Lawyers Serving Coopersburg, Pennsylvania
While it is not completely impossible to reach a settlement when you are injured in certain circumstances, you may end up severely short-changed without a personal injury negotiating for you. Not only does our injury lawyer understand how to make the law work to your advantage, Lundy Law attorneys have more than 50 years of experience in the field.
Auto Accident Lawyers Serving Coopersburg, Pennsylvania
Drivers are required to have insurance so that when an accident happens, it's not necessary to pay for vehicle damage and medical bills out of pocket. Unfortunately, these coverage companies are hesitant to provide victims with a fair settlement unless they are smart enough to hire an car accident lawyer to take care of negotiations. Whenever you're involved in a wreck because another driver was drunk, reckless, or not paying attention, our accident lawyers in Pennsylvania know exactly what it takes to get a meaningful amount of money.
Slip and Fall Accident Lawyers Serving Coopersburg, Pennsylvania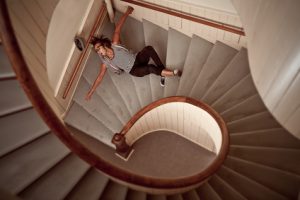 Property owners that fail to provide safe conditions need to be help accountable for any injuries sustained by visitors. Walking up a steep incline without a handrail or losing traction because of a liquid spill are examples of cases handled by our slip and fall accident lawyers.
Medical Malpractice Lawyers Serving Coopersburg, Pennsylvania
The last thing a patient under the care of a doctor should have to worry about is negligence or mistreatment from the professional. Accidental death, major injuries, and worsened conditions are all consequences that you should not try to overcome without a personal injury lawyer in Pennsylvania fighting for a settlement. It is usually not an easy or fast road to reach a settlement, but our medical malpractice attorney is willing to stay by you every step of the way to keep you informed on your case.
Other Practice Areas in Coopersburg, PA
Our attorneys represent clients injured in other types of cases, including:
If you are the victim of someone else's negligence, the Personal Injury Attorneys at Lundy Law want to help you get your life back to normal. Our proven track record of success speaks for itself when we say we provide excellent legal services for our clients.  Call us today at 1-800-LundyLaw for a consultation.
Looking for more information?
Give us a call at 1-800-LUNDY-LAW anythime you are involved in an accident at the fault of another person. We want to give you the professional guidance and help that you deseve to get through the tough time.