Pitman, New Jersey Personal Injury Lawyers

If enough people had the consideration to behave appropriately, obey laws, and use precautions, then the rate of accidents would be low. Unfortunately, our Pitman, NJ area personal injury attorneys frequently meet with victims that were hurt at the fault of another person. A slip and fall accident that was caused by a hazard in a walkway is reason to take action against the property owner that must take responsibility. There is always a good chance of winning the financial settlement you deserve when a medical malpractice incident or auto accident has caused a serious injury to you or someone in your family.
Personal Injury Lawyers Serving Pitman, New Jersey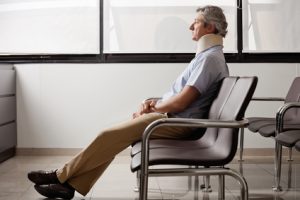 The reason that our personal injury lawyers in New Jersey are so passionate about winning settlements is the reward of knowing it will make a significant difference. We fight each case with determination to prove that victims need compensation for medical expenses and other hardships that they are forced to endure in the aftermath of an accident.
Auto Accident Lawyers Serving Pitman, New Jersey
A quick settlement offered by a vehicle insurance policy is never enough to truly compensate for the physical and property damage. Insurance adjusters do not take the time to evaluate the cost of a vehicle repair or medical expenses associated with serious injuries. You may have to endure months of rehabilitation while unable to go back to work to earn money to cover the expenses. Car accident lawyers cannot offer a settlement on the spot, but we will work hard to make sure that you do not have to suffer by paying out of your own pocket.
Slip and Fall Accident Lawyers Serving Pitman, New Jersey
Property owners understand that they have certain unavoidable responsibilities, especially when there are visitors on the premises. These individuals have a right to safe conditions so that they do not feel at risk of falling and potentially ending up with a serious injury. Failing to warn of walking hazards or allowing them to go unnoticed by neglecting inspections is completely unacceptable. The first thing you should do after taking pictures and gathering contact information of eyewitnesses is to hire the accident lawyers in New Jersey to represent your claim.
Medical Malpractice Lawyers Serving Pitman, New Jersey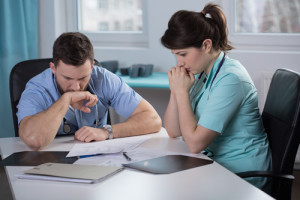 Checking into a medical facility should come with a guarantee that you will be treated as a priority, regardless of your condition. Neglect to treat or being diagnosed with the wrong condition can create more severe issues for you or your close loved one to endure. If you feel that increased medical fees, physical pain, mental anguish, and other consequences could've been avoided with adequate care, then you should speak with an attorney to find out if the claim is valid.
The negligence of people and businesses lead to many different types of harm, including auto accidents and slip and fall injuries.  At Lundy Law, we represent victims who suffered devastating injuries as a result of many different wrongful acts, including:
When you have been involved in an accident, struggling through the day is a challenge without having to worry about how the bills are going to get paid and what impact your injuries are going to have on your family.  Lundy Law has been removing the burden of dealing with the legal matters from victims for nearly fifty years.  We are skilled at evaluating what happened at an accident site and developing the best strategy for you and your loved ones.  In order to remove the worry of how to pay for our services, we have created the No Fee Assurance where you do not pay unless we win your case for you.  To schedule a free and confidential consultation, please call us at 1-800-LundyLaw or complete a free online consultation form.
Looking for more information?
Give us a call at 1-800-LUNDY-LAW anythime you are involved in an accident at the fault of another person. We want to give you the professional guidance and help that you deseve to get through the tough time.