Newfield, New Jersey Personal Injury Lawyers

Accidents happen and you deserve compensation for your expenses, lost wages, and personal stress when you're not at fault. It's important to get the right personal injury attorney to handle your tough case. At Lundy Law, we've been fighting for our clients in Newfield, New Jersey for over 50 years, and we want to do the same for you. Whether you need help fighting a denied disability claim or have suffered an auto accident at the hands of a negligent driver, our experienced firm will get you the settlement you're entitled to.
Personal Injury Lawyers Serving Newfield, New Jersey
Accidents happen far too often to people that are trusting their well-being to others, and you do not deserve to endure the consequences. If you are ever pursued by an insurance company trying to offer a settlement that you do not agree with, you have the option to speak with our personal injury lawyers in New Jersey. Our attorneys take injury cases seriously and are willing to do the work to make sure you get the compensation you deserve.
Auto Accident Lawyers Serving Newfield, New Jersey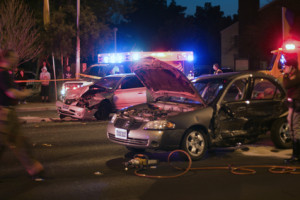 In the event of any major motor vehicle collision, every circumstance has to be reviewed so that the guilty person is held accountable. You may have been seriously injured or lost a loved one at the hands of a negligent or drunk driver. Our car accident lawyers in New Jersey work hard to help victims recover money for medical fees, stress, suffering, personal property damage, or an unfortunate death. Leave it in the hands of the auto accident attorney to conduct an investigation to provide evidence in your accident litigation lawsuit.
Slip and Fall Accident Lawyers Serving Newfield, New Jersey
Most people visit their local grocery store every few days, but a normal trip can take a horrible turn in an instant. A spilled liquid that is not cleaned or identified with a sign is all it takes to cause a person to take a hard fall. Circumstances are not simple in this type of case because the victim has to prove that the property owner was aware of the issue or neglected to provide safety in some way. Before you allow your chance of a settlement slip away, contact the accident lawyers in Delaware to find out exactly what to do.
Medical Malpractice Lawyers Serving Newfield, New Jersey
There is always an opportunity for a professional to make a mistake, especially when working long hours in a hospital or other medical facility. Every patient deserves the best care possible, regardless of the situation. When something does go wrong, you have a right to pursue a settlement from the doctor or nurse that was responsible for your treatment.
Lundy Law has the knowledge to assess what happened to you and help guide you in determining what recovery is possible and what is the most effective way to achieve that result.  We understand how quickly the environment of a slip and fall accident can change, so we are prepared to act immediately on your behalf to gather and preserve evidence before it is gone.  We are ready to zealously advocate on your behalf until we get justice for you and your family.
Lundy Law also represents victims of other negligent acts, including:
The law firm of Lundy Law was founded nearly fifty years ago on the principles of fighting for our clients and redressing the wrongs that were done to them.  We believe that everyone deserves the best legal representation possible, so we have created the No Fee Assurance, where an accident victim who becomes a client does not have to pay any costs or fees until Lundy Law wins his case for him.  We are prepared to discuss what happened to you at your convenience.  Simply call us at either 1-800-LundyLaw, or fill out a free online consultation form and we will schedule a time to meet.
Looking for more information?
Give us a call at 1-800-LUNDY-LAW anythime you are involved in an accident at the fault of another person. We want to give you the professional guidance and help that you deseve to get through the tough time.