Woodbury, New Jersey Personal Injury Lawyers

A major auto accident can happen at any point in your life and potentially result in permanent difficulties, both physically and financially. If you are unable to return to work because you have a permanent disability caused by a slip and fall accident or medical malpractice mistake, you need the help of a settlement. Without our personal injury lawyers serving Woodbury, NJ fighting to get the amount you deserve, you may be dealing with significant debt trying to cover expenses on your own. Your family deserves the opportunity to leave the serious accident in the past so that you can enjoy a positive future together.
Personal Injury Lawyers Serving Woodbury, New Jersey
An irresponsible person has the power to change your life in an instant if their reckless actions happen to cause an accident. Unfortunately, it's not easy to get fair compensation without our accident lawyers in New Jersey working to prove the details of the case. We are here every step of the way to make sure that you are never taken advantage of or left in the dark regarding your legal claim.
Auto Accident Lawyers Serving Woodbury, New Jersey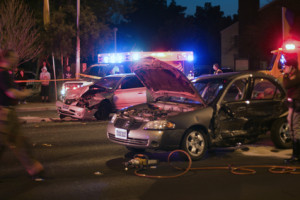 People riding in a vehicle that collides with a reckless driver have a chance of sustaining an injury, even if they were wearing a safety belt. Although the insurance company may seem helpful by quickly offering to provide a settlement, there is a good chance that it leaves you paying for some expenses out of your own pocket. Our car accident lawyers advise against negotiating any amount until we have a chance to find out an accurate value for your related expenses.
Slip and Fall Accident Lawyers Serving Woodbury, New Jersey
People become more susceptible to serious injuries as they get older, especially if they fall unexpectedly. An unstable handrail or damaged flooring are hazards that should be fixed immediately or brought to the attention of visitors that enter the area. Our personal injury lawyers in New Jersey handle these cases frequently when a property owner is to blame for the dangerous walking conditions.
Medical Malpractice Lawyers Serving Woodbury, New Jersey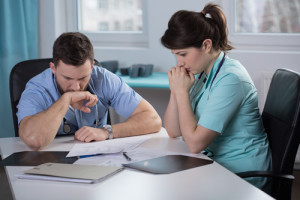 Responsible medical professionals can cause severe consequences for patients that they neglect or treat improperly. If a doctor or nurse caused harm to you or someone in your immediate family, it's important that you take the opportunity to get justice for their wrongdoing. A generous financial settlement will help pay for the medical bills, missed work, and other expenses without putting a burden on your family.
The negligence of people and businesses lead to many different types of harm, including auto accidents and slip and fall injuries.  At Lundy Law, we represent victims who suffered devastating injuries as a result of many different wrongful acts, including:
When you have been involved in an accident, struggling through the day is a challenge without having to worry about how the bills are going to get paid and what impact your injuries are going to have on your family.  Lundy Law has been removing the burden of dealing with the legal matters from victims for nearly fifty years.  We are skilled at evaluating what happened at an accident site and developing the best strategy for you and your loved ones.  In order to remove the worry of how to pay for our services, we have created the No Fee Assurance where you do not pay unless we win your case for you.  To schedule a free and confidential consultation, please call us at 1-800-LundyLaw or complete a free online consultation form.
Looking for more information?
Give us a call at 1-800-LUNDY-LAW anythime you are involved in an accident at the fault of another person. We want to give you the professional guidance and help that you deseve to get through the tough time.