Williamstown, New Jersey Personal Injury Lawyers

One of the main duties of our personal injury lawyers serving Williamstown, NJ is to determine the amount of damage caused by an auto accident or other unfortunate circumstances. Physical and emotional trauma can easily take control of your life after a serious slip and fall accident or any type of medical malpractice situation. The first thing that must be handled is the financial aspect so that lost wages and high medical expenses do not cause unnecessary hardships. Our attorneys evaluate the circumstances thoroughly before offering a legal solution that suits the financial needs of an innocent victim.
Personal Injury Lawyers Serving Williamstown, New Jersey
Rather than face an accident with anxiety and a feeling of hopelessness, there is always a place to turn for advice. Our personal injury lawyers in New Jersey handle all types of cases to help innocent people get the money they need to avoid significant and unexpected hardships.
Auto Accident Lawyers Serving Williamstown, New Jersey
Vehicle collisions are always an emotional and overwhelming incident, and it is only the beginning of a complicated road to recovery. Injured victims are left to deal with thousands of dollars in medical fees, a severely damaged or totaled vehicle, and the inability to immediately return to work. If you were obeying laws and did not cause the wreck, it is important to hire our car accident lawyers to make sure that your expenses are fully compensated.
Slip and Fall Accident Lawyers Serving Williamstown, New Jersey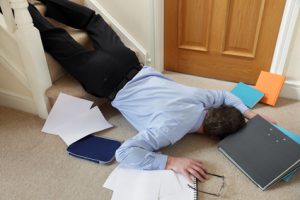 A property owner that regularly has visitors typically has an insurance policy to cover the expenses of victims that end up hurt. Unfortunately, many people feel too embarrassed to come forward with their claim if they fall in front of others. Whether the owner has coverage or not, every victim has a right to money if they end up with medical expenses and missed work as a result of the incident. Our accident lawyers in New Jersey provide representation for people involved in this type of case so that they have the best possible outcome.
Medical Malpractice Lawyers Serving Williamstown, New Jersey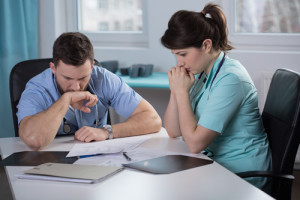 People that are injured, ill, or need regular care from a doctor should feel that their treatment is correct and adequate. A single incident of administering the wrong medication to a patient or failing to provide urgent care when needed can lead to serious consequences. A lawyer will help you find out if you are able to make a claim by evaluating the medical records, proof of physical injuries, or any other evidence that would help build a case.
The negligence of people and businesses lead to many different types of harm, including auto accidents and slip and fall injuries.  At Lundy Law, we represent victims who suffered devastating injuries as a result of many different wrongful acts, including:
When you have been involved in an accident, struggling through the day is a challenge without having to worry about how the bills are going to get paid and what impact your injuries are going to have on your family.  Lundy Law has been removing the burden of dealing with the legal matters from victims for nearly fifty years.  We are skilled at evaluating what happened at an accident site and developing the best strategy for you and your loved ones.  In order to remove the worry of how to pay for our services, we have created the No Fee Assurance where you do not pay unless we win your case for you.  To schedule a free and confidential consultation, please call us at 1-800-LundyLaw or complete a free online consultation form.
Looking for more information?
Give us a call at 1-800-LUNDY-LAW anythime you are involved in an accident at the fault of another person. We want to give you the professional guidance and help that you deseve to get through the tough time.