Valley Forge, Pennsylvania Personal Injury Attorney

One great thing about living in Valley Forge, PA is that there is always access to personal injury attorneys should an unexpected event occur in your life. It is not easy to recover from a slip and fall accident or auto accident without a settlement to cover your expenses and suffering. We have a team of accident lawyers in Pennsylvania ready to put over 50 years of experience to good use standing up for your rights as a victim. Rest assured that working with an injury lawyer in Pennsylvania entitles you to help with a disability claim and reaching a monetary settlement, while constantly staying informed of any updates in your case.
Personal Injury Attorney Serving Valley Forge, Pennsylvania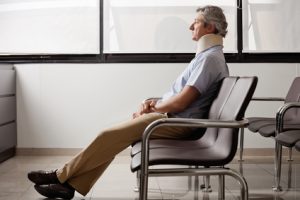 Working hard to provide for your family can come to a screeching halt if you end up seriously injured. Rather than suffer with medical bills and missed work, we have our injury lawyers in Pennsylvania that are able to help you put a case in motion against the individual responsible for your accident.
Auto Accident Lawyers Serving Valley Forge, Pennsylvania
The impact of two vehicles colliding with one another has the potential to cause major injuries, whether they are obvious or not. Anytime you or a loved one are involved in a wreck that was caused by the other driver, you need to speak with our personal injury lawyer to pursue compensation from that person or their insurance provider. With over 50 years of experience, our auto accident lawyers in Pennsylvania have been winning life-changing settlements for our clients in need of help. If you find yourself faced with painful injuries, medical expenses, and significant property damage, then you need our auto accident attorneys to represent your case.
Slip and Fall Accident Lawyers Serving Valley Forge, Pennsylvania
One of the most common avoidable accidents involves falling down because a property owner failed to provide safe walking conditions. There is no excuse for allowing a person to suffer serious bodily harm and then have to deal with resulting financial hardships alone. You have a right to a settlement to pay for medical bills, pain, and lost wages with the help of our slip and fall accident lawyers.
Medical Malpractice Lawyers Serving Valley Forge, Pennsylvania
No one ever enters an emergency room or doctor's office expecting to leave in worse condition than they arrived. Unfortunately, there is always a chance of injury, worsened illness, or even an accidental death if the professional does not provide adequate care and treatment. Whenever an unfortunate circumstance involves you or someone that you care about, bring the case to our personal injury lawyers in Pennsylvania for guidance. We will assign an experienced medical malpractice attorney to conduct an investigation and pursue the settlement you deserve.
Other Practice Areas in Valley Forge, PA
Our attorneys represent clients injured in other types of cases, including:
If you are the victim of someone else's negligence, the Personal Injury Attorneys at Lundy Law want to help you get your life back to normal. Our proven track record of success speaks for itself when we say we provide excellent legal services for our clients.  Call us today at 1-800-LundyLaw for a consultation.
Looking for more information?
Give us a call at 1-800-LUNDY-LAW anythime you are involved in an accident at the fault of another person. We want to give you the professional guidance and help that you deseve to get through the tough time.