Souderton, Pennsylvania Personal Injury Attorneys

Emotional pain and physical trauma that overcome a person involved in an auto accident or slip and fall accident can be overwhelming. You may be faced with a difficult road to recovery while finding it difficult to support your family. Our personal injury attorneys serving Souderton, PA are the first ones you should turn to for help getting your life back on track.
Without the expertise of an injury lawyer in Pennsylvania, you may face multiple rejections trying to file a disability claim. We understand that the outcome of your legal claim is often a life-changing ruling whether it is a positive or negative ruling. You can rest assured that when you have our accident lawyers in Pennsylvania working on your case, we will work hard for you.
Personal Injury Attorneys Serving Souderton, Pennsylvania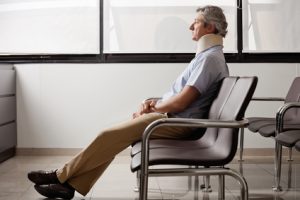 It is ideal when involved in any type of accident that results in injury that the responsible party is willing to work with you. Unfortunately, this is rarely the case. You my not get what you deserve without an injury lawyer determined to negotiate a fair settlement to cover your losses. Do not waste any time contacting our personal injury lawyers in Pennsylvania to discuss the details of the incident with an expert.
Auto Accident Attorneys Serving Souderton, Pennsylvania
The worst thing you can do when injured in a collision is to accept an insurance settlement without auto accident attorney representation. People that do not know how to negotiate usually end up with less than enough to cover property damage, lost wages, and the piling medical expenses. When you deal with our accident lawyers in Pennsylvania, you have a legal expert that knows exactly how to get the most money possible.
Slip and Fall Accident Attorneys Serving Souderton, Pennsylvania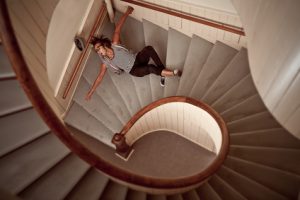 Regular property inspections should be conducted to at least warn visitors of potential safety hazards. If improper lighting, a lack of handrails, or a slick surface caused you to lose your footing, our slip and fall accident attorneys are here to help you get back on your feet.
Medical Malpractice Attorneys Serving Souderton, Pennsylvania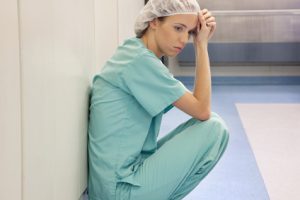 A fear of standing up against a doctor or other healthcare provider prevents many people from taking legal action against wrongdoing. It's not an easy case to fight, but our personal injury lawyers in Pennsylvania are always up for a challenge when it makes a difference in the life of a victim. Bring your claim to our medical malpractice attorneys so that we can work together toward getting compensation from the negligent or irresponsible professional.
Other Practice Areas in Souderton, PA
Our attorneys represent clients injured in other types of cases, including:
If you are the victim of someone else's negligence, the Personal Injury Attorneys at Lundy Law want to help you get your life back to normal. Our proven track record of success speaks for itself when we say we provide excellent legal services for our clients.  Call us today at 1-800-LundyLaw for a consultation.
Looking for more information?
Give us a call at 1-800-LUNDY-LAW anythime you are involved in an accident at the fault of another person. We want to give you the professional guidance and help that you deseve to get through the tough time.